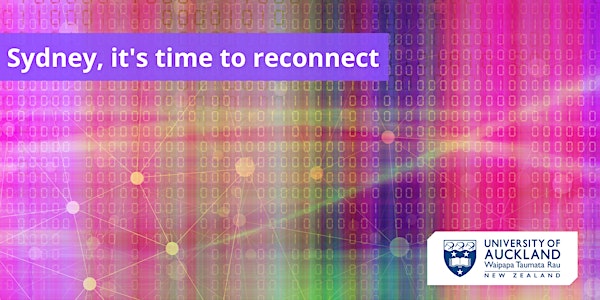 Sydney Alumni and Friends Reception 2022
Location
Justice and Police Museum
Cnr Phillip St & Albert St
Sydney, NSW 2000
Australia
About this event
We're looking forward to seeing you again.
Sharpen up your elevator pitch and get your business cards ready, because the University of Auckland is pleased to announce we're back with another networking event for our Melbourne and Sydney-based alumni and friends, including a thought-provoking talk from Professor Thor Besier, from the University's Auckland Bioengineering Institute.

Providing personalised healthcare is the new frontier for medical research and bioengineering is at the helm. In this talk Professor Thor Besier will deliver an overview of this exciting field and how it is transforming personalised medicine for individuals from elite athletes, to children with cerebral palsy. He will also explain how wearable sensors, artificial intelligence and computational modelling are three aspects that are revolutionising clinical decision making and changing healthcare as we know it.
Thor joined the University's Auckland Bioengineering Institute in 2011 after spending 15 years abroad, including eight years at Stanford University.
Please join us for this opportunity to hear about Thor's fascinating research, as well as catching up with your fellow graduates
If you have any queries about the event, please contact Brent Hemi - alumni-events@auckland.ac.nz
Important note: photographs / video will be taken at this event by the University. If you don't want to appear in any photos or video footage, please contact the events team at alumni-events@auckland.ac.nz