Syringe Driver Competency - Motueka Venue (Woodlands Resthome & Village )
Syringe Driver Competency: Venue: Woodlands Resthome and Village 6 Edgewood Cresent MOTUEKA
About this event
Facilitated by Nelson Tasman Hospice onsite at Woodlands Resthome and Village, 6 Edgewood Crescent Motueka
The programme assists registered nurses (RNs) District Nurses (DN's) and enrolled nurses (ENs) to obtain the skills and knowledge required to manage a syringe driver in their work setting.
A pre programme workbook will be emailed to participants. Successful completion of a written test is required for certification.
Date: Thursday 26 August2021
Time: 1300 - 1430
Cost: No charge
Duration 1.5 hrs.
Venue: On site at Woodlands Resthome and Village, 6 Edgewood Crescent Motueka
Limited Places: Max 10 attendees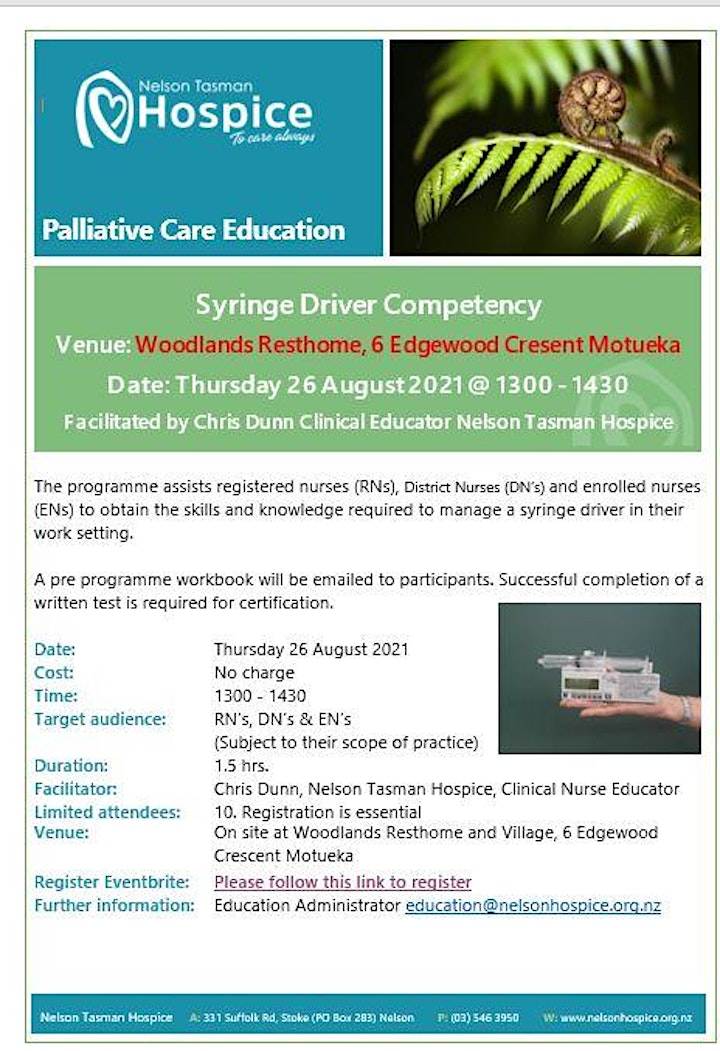 Organiser of Syringe Driver Competency - Motueka Venue (Woodlands Resthome & Village )