Description
New Zealand developed Aoteareo: Speaking for Ourselves in 1992, a discussion paper that considered issues of language status, use and equity. The ideas were not adopted by the government of the time. Today we are an ethnically and linguistically diverse nation – is it time to again consider the value of a national languages policy?
Why should Aotearoa New Zealand invest in producing a national language policy?
What does a country gain by making decisions about communication in a national and rational way? Language issues are usually left to specialist agencies or to specific interests, but do we need a more encompassing and coordinated approach that can develop a multilingual language policy fit for all in our diverse nation, a policy that is based on evidence based research rather than ideology?
A national language policy would provide benefits to New Zealand society by encouraging common goals about citizenship, cohesion and justice for its people.
Professor Joseph Lo Bianco, a world authority on language policies, draws on 35 years of engagement on national language planning with a range of societies to offer his views on the way forward for Aotearoa New Zealand.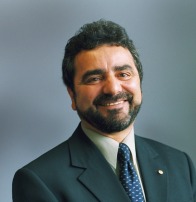 Professor Joseph Lo Bianco from the University of Melbourne wrote the first multilingual national language policy in an English speaking country in 1987. National Policy on Languages was adopted by the Australian government as a comprehensive national plan to cover all of Australia's language needs and interests (English and English literacy, and English as a second and foreign language and languages other than English (including Indigenous language rights, immigrant and foreign languages) as well as language services (research, translating and interpreting, public media).
FREE PUBLIC EVENT – Please register to guarantee your seat.
These events are organised by AUT in partnership with TESOLANZ, Asia New Zealand Foundation, COMET Auckland, NZALT, Victoria University of Wellington and Royal Society Te Apārangi.
Views expressed at this event may not reflect those of Royal Society Te Apārangi.