Sales Have Ended
Ticket sales have ended
We are excited to have you join us for our Taranaki Entertainment Festival 2020! We look forward to seeing you all there. Nga Mihi, Kuvarji TECT Chairperson
Sales Have Ended
Ticket sales have ended
We are excited to have you join us for our Taranaki Entertainment Festival 2020! We look forward to seeing you all there. Nga Mihi, Kuvarji TECT Chairperson
Taranaki's only 9.5 hour Reggae & Blues Festival held in central New Plymouth hosted by Taranaki Entertainment Charitable Trust.
About this event
Introduction
Located at the central New Plymouth Raceway, next to the iconic Pukekura Park and just a short walking distance from the New Plymouth CBD, New Plymouth was to plays host to celebrating the first annual Taranaki Groove Festival 2020. However, under the New Zealand Government-COVID19 directive to respect all public gatherings of more than 500 from 16/03/20 The 2020 Festival was cancelled on Saturday 11th April, we have informed all the artists who have confirmed for the rescheduled event Easter weekend 2021.
With two stages accommodating top quality performances throughout the day, the unique line up of legendary local, national and international Blues and Reggae acts, promises you an awesome TGF Festival to highlight your Easter celebrations.

About us
Taranaki Entertainment Charitable Trust was established by a group of passionaite musicians dedicated to supporting local not for profit organizations, local businesses and musicians across the country utilizing their talents and many years of experience in the music industry.
Each year the trust selects a not for profit organization to support with a portion of the profits and we are proud to say that Taranaki Green Ribbon and RATS is the recipient of this event.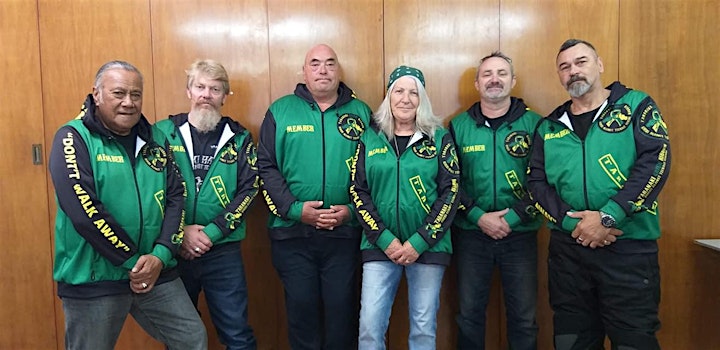 The line up
Taranaki Groove Festival is proud to announce that amoungst the 12 phenomenal performers we are privileged to have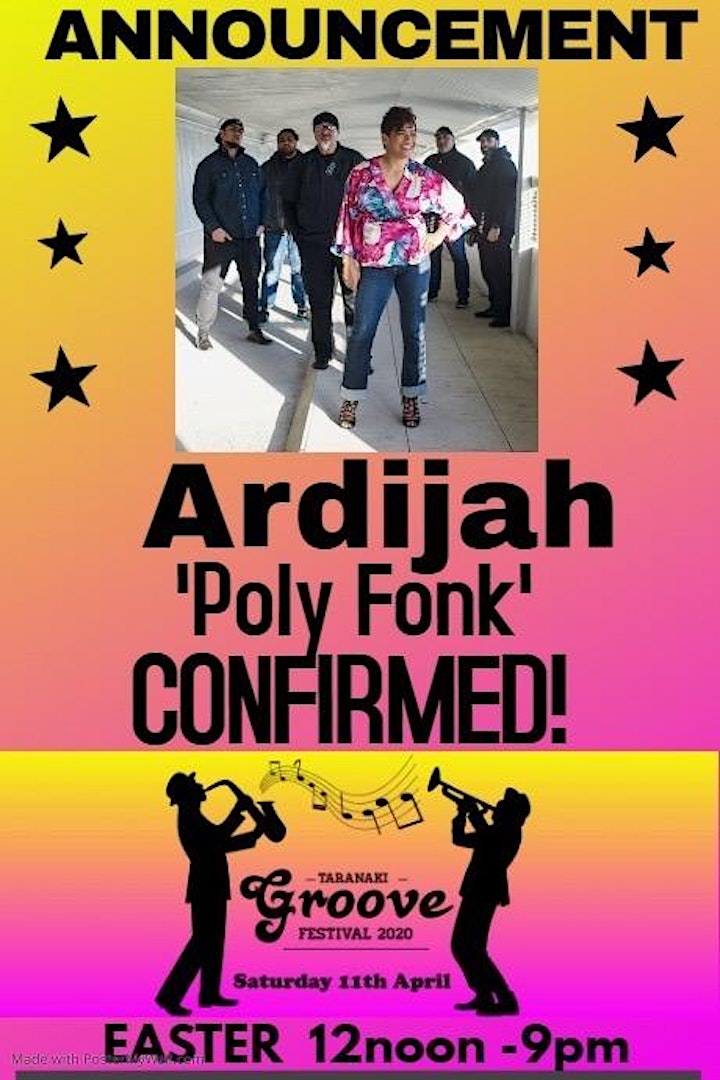 Headliner, New Zealand's very own Ardijah
A world class act, successful NZ Music Award Winning Top Female Vocalist Betty- Anne 1999 & Gold and Platinum Albums Ardijah is entertainment above the rest.
Bringing all their hits songs, "Poly Fonk" is a blend of Polynesian log drums, ukulele with funk and R&B!!!
We are amped to be "watching you" all grooving to those "silly little love songs" over the one day festival!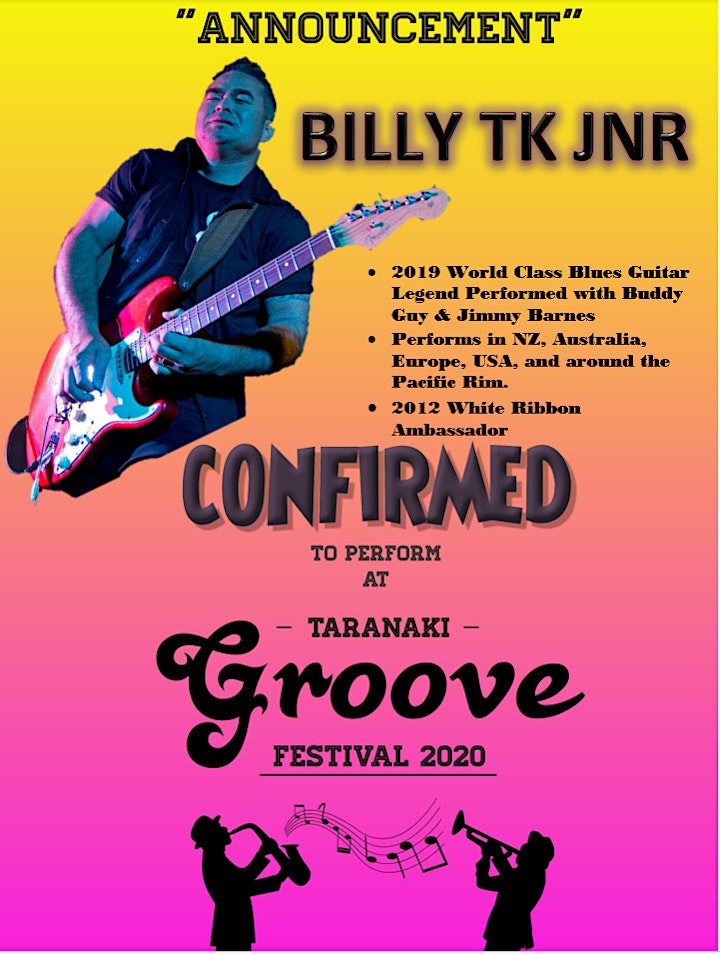 Legendary World-famous
Blues Artist, Billy TK Jnr!
After touring New Zealand, Australia, Europe, the United States of America and Pacific rim we are honoured to have Billy bring his one-off show performance to Taranaki. Billy will have you move your groove!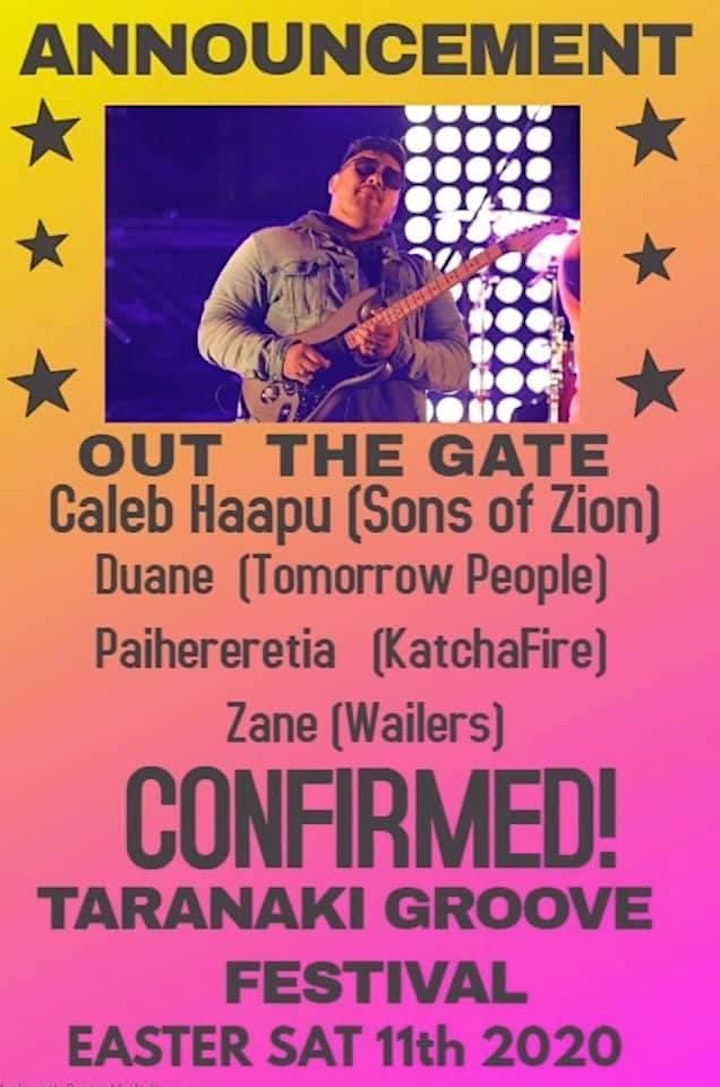 * This extraordinary collaboration brings us Out the Gate.
These outstanding artists brings to you a one of a kind kiwi band Made up of Caleb (Sons of Zion), Duane (Tomorrow People), Paihereretia (Katchafire), and Zane (Wailers), these artists will bring to you all the songs you love to dance and sing to.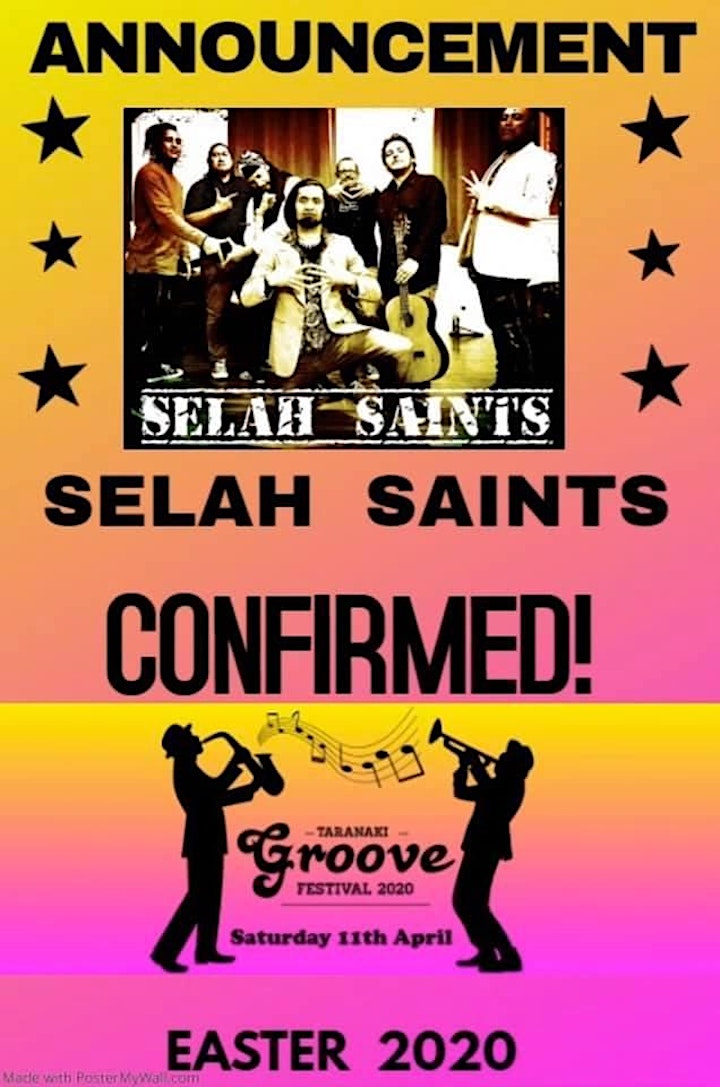 Our very own genuine reggae sensation from South Taranaki,
Selah Saints.
Thier original compositions touch the soul of each music enthusiast they perform to. With a powerful onstage presence and 9 pieces to their artistry, we are excited to have Selah Saints perform for us before they begin their 2020 world tour.
Sharing the stage we also have local legends Brian Hatcher Band, Sunny Law Social from the big smoke Auckland, Taranaki's bless'd Rizki and the Vagancy, Deadbeat dads from the great Kapiti Coast, Irie Exit - Taranaki's Reggae Flavour, Local Singer, songstress - Tenaya Ricardson, Blues Rock artists Ms Alignment and Whanganui's vibrant band Kessel.
Get your groove in quick, purchase your ticket and share in the dream!
Thank you for your support!