Prof. Jan Rotmans presents Taranaki Transitions: our low-emissions future, as part of the Aotearoa Transition Launchpad Series
About this event
Sustainable Transition expert Professor Jan Rotmans is virtually touring New Zealand with the Aotearoa Transition Launchpad Series.
Professor Rotmans was a lead member in the Netherlands' 2016 society-wide process to craft a transformational living vision and plan, called Roadmap Next Economy (RNE), for Rotterdam-The Hauge. The Taranaki 2050 Roadmap drew inspiration from the RNE and the work undertaken by Professor Rotmans in 2016 and beyond.
Recognising that Taranaki is a pioneering region working towards the transition to a low-emissions future in Aotearoa New Zealand, Professor Rotmans has pinpointed Taranaki as a region where his expertise may be of value.
Join us on 3 August from 9am as Professor Rotmans shares the learnings and insights from the RNE process, including his research and international experiences; explores where to next; and how this ties in with the Taranaki 2050 Roadmap and pathway plans. This session with Professor Rotmans will include a presentation and a substantial Q&A opportunity.
Professor Rotmans will cover:
Learning about the process of how to 'plan', enable, and support transition thinking and evolution.
Transition management and vision.
Stepping forward into a global role.
Potential collaboration with Dutch Research Institute for Transitions (DRIFT), and NZ universities, government, civil and business communities.
Why should you come:
Professor Jan Rotmans' expertise focuses in on how to navigate, govern and energise sustainable transitions, including bringing together multiple perspectives and stakeholders, bottom-up community initiatives and beyond.
Aotearoa New Zealand stands at a key moment, and Taranaki is the first region where work is already underway to move towards a low-emissions future.
Learning about internationally recognised approaches helps us step forward – uniquely positioned as we are - not only for our intergenerational future, but also into a global role as others come on the same journey.
We know a well-planned shift to a low-carbon society is critical. We know why and we have crafted and planned our ideas for what is required, but alongside the growing energy for this sits the key question of how we ensure this is a sustainable transition with better outcomes for all.
Professor Rotmans will explore how best to generate momentum, support and govern such a complex, wide reaching and dynamic transition with all of its nuances and complexity. In reality – even with vision and a plan – transitions can be very challenging, full of unexpected twists, and require new governance and leadership approaches.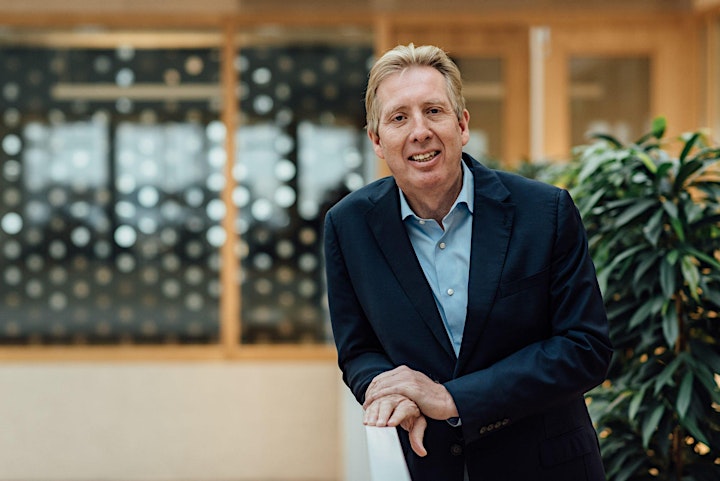 About Professor Jan Rotmans
Professor Jan Rotmans is a world leader in Transitions to Sustainability - how best to enable and accelerate a shift to a zero-carbon, circular, just society & next economy – a creative and exciting path for the 21st Century.
Combining big-picture vision with tangible realities on the ground, his work helps reframe the approach to transition thinking; stretching across traditional sectors and players, embracing a systems perspective, and helps make sense of the multiple elements at play.
Watch Professor Rotmans' previous TED Talk and 'Transition to a sustainable economy' presentations.