Event Information
Location
KPMG Auckland and Wellington
New Zealand
Description
Tax reform and the housing market: why retirement income taxes are key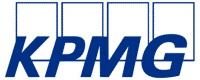 KPMG, and the Law and Economics Association of New Zealand, Inc (LEANZ) invite you to evening seminars in Auckland (3 April 2018) and Wellington (4 April 2018).
Title:
Tax reform and the housing market: why retirement income taxes are key
Presenter: Dr Andrew Coleman
Location/date:
3 April 2018: KPMG Auckland, 18 Viaduct Harbour Avenue, Auckland - Map
Event start: 5:30pm for refreshments and seminar from 6:00pm

4 April 2018: KPMG Wellington, Level 9, 10 Customhouse Quay, Wellington - Map
Event start: 5:30pm for refreshments and seminar from 6:00pm
About the topic:
New Zealand has one of the most unusual tax systems in the OECD. It does not have capital gains taxes. It has negligible social security taxes or compulsory retirement income accounts. And, unlike most OECD countries, it taxes retirement income accounts on an income rather than consumption basis. The results are low taxes on labour income, high taxes on capital income, and a very large wedge between the tax on property income and the income from other assets. It is little wonder that New Zealand has high labour participation rates, high land prices, but relatively low capital investment.
Fortunately there is a solution: New Zealand could learn from other countries and reform retirement income taxation. This seminar discusses what these reforms might look like, why they would move us closer to the practices of world-leading tax systems, and why they would reduce intergenerational inequity.
About the speaker:
Dr Andrew Coleman holds concurrent positions at the New Zealand Productivity Commission and the University of Otago, where he teaches economics and public finance. During the last decade he has written extensively on New Zealand's tax, retirement, and housing issues while working at the Reserve Bank of New Zealand and the New Zealand Treasury. In 2011 he was a member of the Savings Working Group.
Lawyers may note that if this seminar is part of your learning objectives in your CPDPR, then the seminar can count for 1 hour of your 10 CPD hours.

Queries about the event can be sent to:
Auckland - Richard Meade richard.meade@cognitus.co.nz

Wellington - Andreas Heuser Andreas.Heuser@castalia-advisors.com
Location
KPMG Auckland and Wellington
New Zealand