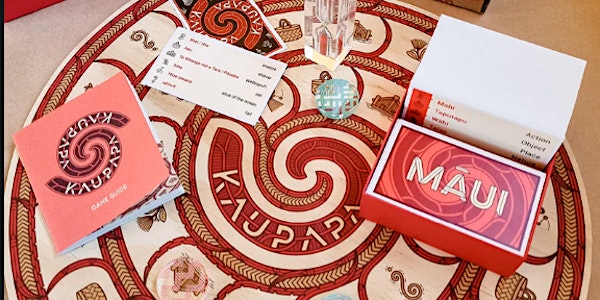 Te Reo Paangarau i nga Mahi-a-Rehia - Maths language in Games workshop
Join us for a fun, interactive and bi-lingual workshop focussing on mathematical concepts of both traditional and contemporary Māori games
About this event
He reo rua te wananga nei, hei rawekeweke a-paangarau ki etahi o nga mahi-a-rehia o nehe ki o naianei.
Kura Tuhura and Miriana Christensen are facilitating this interactive workshop, that focuses on mathematical concepts of both traditional and contemporary Māori games they have used in their teaching. The pair thoroughly enjoy teaching their Year 0 to 6 students at Tirimoana School, in Te Atatu South, Auckland
The session will begin with an overview of pangarau concepts that can be applied to the games they cover. Then they will be sharing a range of traditional games they have successfully taught their students; Ti-ringa, Whakatakune, Pikinare, Muu Toorere, Whare Ariki as well as the modern board game Kaupapa. Their first session will be online on the 11th of July, from 4 to 5 pm.
There are 100 places available for these bilingual sessions.
Kura & Miriana will also be presenting a kanohi ki te kanohi workshop at Te Atatū Community Center for 30 participants on the 13th of July, from 10 to 11 am.
Registration available through the Te Atatū Marae Matariki Festival Collection
Come join us for an hour of fun!