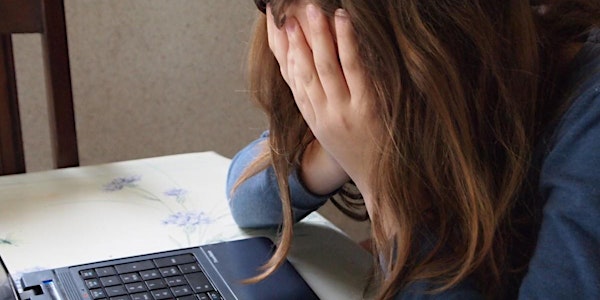 TeLENZ Webinar: Unauthorised Posting of Intimate Visual Recording
Sales Have Ended
Registrations are closed
You attendance at the TeLENZ webinars is always welcome. To connect to the webinar, please contact Fleur Mullen (fleur.mullen@waikato.ac.nz) or Richman Wee (021 623 622) asap. Alternatively, you may view the recording of the webinar when it has been uploaded to: https://www.youtube.com/channel/UCEGzIdjposMFAW-1wTIigDw/featured
TeLENZ Webinar Series for 'Leading Minds' is hosting a discussion on 'Unauthorised Posting of Intimate Visual Recording' (eg 'revenge porn')
About this event
Posting a digital communication of an intimate visual recording online (also referred to as 'revenge pornography') is a form of sexual exploitation that involves the intentional, non-consensual disclosure of intimate visual recordings of another person who is either naked, exposed, or engaged in an intimate sexual activity.
The Parliamentary Member's bill, Harmful Digital Communications (Unauthorised Posting of Intimate Visual Recording) Amendment Bill, makes it an offence for a person to post a digital communication of intimate visual recordings of another person. The bill is available from here and closing date for submissions is 23 April 2021: for more information, click here.
TeLENZ Project Lead, Associate Professor Wayne Rumbles, will discuss the issues and this bill with a panel of speakers who comprise:
1. Louisa Wall, New Zealand Parliamentary Member, who introduced the bill that was drawn from the ballot on 2nd July 2020,
2. Martin Cocker, CEO of Netsafe, and
3. Paulette Benton-Greig, Lecturer, Te Piringa - Faculty of Law, University of Waikato.
Information about the Panellists
Louisa Wall is a Member of Parliament and has served on many Parliamentary Select Committees. She is a member of the Foreign Affairs, Defence and Trade Select Committee, and was the Chairperson of the Health Select Committee. She has had several private member's bills in the House, and currently has three bills including the present one being discussed at this webinar. She has a Master of Philosophy (Social Policy) and has extensive experience across the public sector as a policy advisor and community advocate in the social policy and public policy areas. In 2012, Louisa introduced the private member's bill to recognise marriage equality in New Zealand and the bill was passed in 2013. She represented New Zealand in both netball and rugby as a Silver Fern and Black Fern, and was the captain of the Black Ferns that won the 1998 World Cup.
Martin Cocker has been the CEO of Netsafe since 2006. Martin has been involved directly in the development of the Netsafe Kit for schools since version three. Martin is also involved with education industry groups including OSAG and BPAG and is an advisor on international trust and safety groups. His knowledge about online safety is unique and is sought out by many people throughout the world. He can often be seen or heard in the media explaining online challenges for all internet users.Martin's background has primarily been in the local ICT industry including a role leading the delivery of ICT services to schools.
Paulette Benton-Greig is a lecturer at Te Piringa – Faculty of Law, University of Waikato. She researches on topics at the intersection of criminal justice and legal policy and the socio-cultural dynamics of gender and sexuality. That has included projects on justice responses and law reform in sexual offending and on sexuality in mediated culture including online intimacies, sexism online and technologically facilitated abuse. Recent publications include an exploration of the gendered pressures of teenage sexting, the simultaneous performance and disavowal of sexism on online public spaces, and how rape culture is both manifested and challenged in social media.
~ ~ ~ ~ ~ ~ ~ ~ ~ ~
TeLENZ (Technology in Legal Education for New Zealand) is a nationwide collaborative initiative that facilitates the further integration of Information Technology-related content into core legal undergraduate education. TeLENZ involves all New Zealand law faculties/schools and is led by Associate Professor Wayne Rumbles (Jun 2015 - Feb 2020 Dean of Law, Te Piringa - Faculty of Law, University of Waikato): click here or visit https://telenz.nz/
Previous TeLENZ webinars can be viewed here or at: https://www.youtube.com/channel/UCEGzIdjposMFAW-1wTIigDw/featured
The New Zealand Law Foundation, through its Information Law and Policy Project, is the funder for the TeLENZ initiative: see here or visit www.lawfoundation.org.nz