Location
51 Bridge Street
51 Bridge Street
Christchurch, Canterbury 8062
New Zealand
Refund policy
Contact the organiser to request a refund.
Eventbrite's fee is nonrefundable.
The depth of your breath is the depth you heal. Whether it's a balanced mind, an awakened heart or a cosmic connection, TBE is your doorway
About this event
Did you know that you learnt to breathe as your mother did whilst you were in utero?
Ponder that for a moment!
Our breath is the most important gift we are given and the depth of your breath is the depth to which you can heal. YOU CAN HEAL YOURSELF!
In this one day embodied experience you will ...
be guided through a full Kundalini practise to access your pranic life force.
experience over 20 different powerful breath practises that work on the body/mind to heal, balance and purify.
be introduced to mantra breath changing brain and body chemistry changing deeply embedded patterns and habits.
experience how different breath practises work on different parts of the body/mind and how to use the breath to heal disease on all levels.
use breath through movement to cultivate your natural vitality for optimum health and wellbeing.

Be guided on a journey into many types of breath practises that you can put in your tool kit to use as your daily medicine.
and so much more ...
A Little more Information to feed the mind
When we use various pranayama practices, we are expanding and increasing our prana (also called life force energy). Without proper cultivation of our prana, we may feel tired, stressed, burned out, anxious, sick, and depressed. When working with the breath in specific ways, you can decrease stagnation, disease and mental distress in the body and experience increased health and vitality every day.
Breath and Mind Connection
The mind follows the breath, and the body follows the mind. So, the breath is the number one tool to change your life. It's free, and you can do it anytime!
There will be an opportunity to work with specific breath practises that support your own healing journey personalised to your needs and or the needs or your family.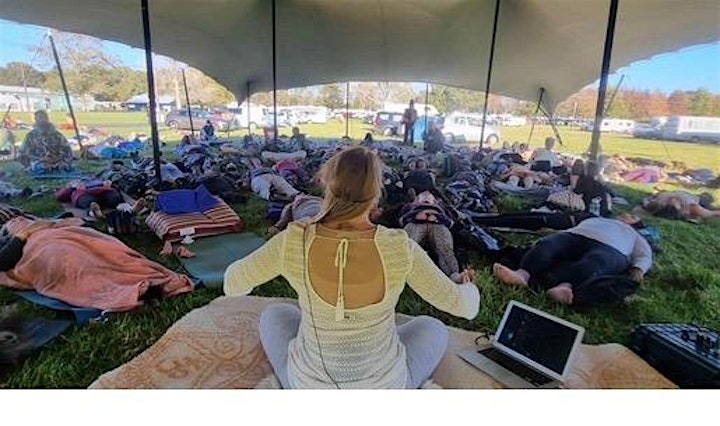 The Benefits
Greater energy, rejuvenation, calmness, peace, clarity and connection to your Soul.
Deepening compassion for yourself and others, healing of the heart, releasing old stuck emotions and embedded patterns of the mind.
You will feel more relaxed, less stressed and experience increased mental awareness. This can create a chain reaction to begin to heal the body as well. The parasympathetic nervous system is influenced too—where we go from fight-or-flight to rest and digest quickly by the use of this practice.
You will experience positive shifts in your mental function, intense awareness, increased visual clarity, and heightened body sensitivity. The pituitary and pineal glands begin to coordinate at an enhanced level, producing a meditative state.
You will experience a balancing of the left and right brain, decreased anxiety, fear, and worry, and you'll feel more present. This also opens up the opportunity for a deeper connection to Spirit/Source and heightened intuitive abilities.
A deepening connection to your purpose, life's Dharmic path and the ability to create and beam your future.
There are over 8000 meditation practices within the Kundalini library of teachings
Your Guide
Soreya is a Yogini, Kundalini Yoga Teacher, Meditation and Breath Work Facilitator, Dance Therapist and Facilitator of Sacred Space. Having been through her own Dark Night of the Soul she brings a wealth of knowledge and wisdom to her work.
Soreya otherwise known as Guru Surya Kaur means 'Goddess who brings light to the dark'. Having taught for over 20 years both locally and internationally, Soreya has worked with hundreds of clients guiding them on their own Journey of Awakening.
Deeply passionate about the initiation of the Soul, Soreya teaches from a place of depth and purpose bringing about transformation for all ten bodies that we reside in. Having trained in the Tantric Arts and Sheik Dharma teachings her work is steeped in ancient philosophy and the healing arts.
Pioneering the Dance of Awakening, she infuses breath, sound and movement to allow for the receiver to gain a direct experience of their soul, a purification of the mind and an awakening of the heart.