Location
Well-in-town
35 Victoria Street
L1
Wellington
New Zealand
Refund policy
Refunds up to 1 day before event
Description
How are you growing your business?
What resources do you need to streamline processes?
Alyson Garrido, a career coach from the U.S. and recent arrival to Wellington, will discuss how she has used her coaching experience to grow her business in a new city. She will also facilitate a discussion around sharing resources and tools to help one another grow our practices in a way that plays to our strengths.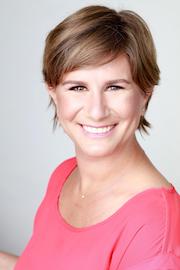 Meet Alyson
Alyson Garrido is passionate about helping professionals advance their careers and find jobs they will enjoy. As a career coach, she partners with her clients to identify their strengths and create a path toward a more fulfilling career. Alyson provides support around preparing for interviews, performance reviews and salary negotiations, ensuring that you present yourself in the best possible light for job search and career advancement.

Alyson has facilitated workshops and retreats for investment firms, not-for-profits and youth programs as well as international professional organizations including Project Management Institute (PMI), Professionals in Human Resources Association (PIHRA), the Southland Technology Conference 2016 and multiple Chambers of Commerce. She regularly contributes to, or is featured in, online and print publications including Career Contessa, Employment Today, FairyGodBoss, Professionelle and Kea New Zealand.
ICF CCEU: 1.0 Resource Development (Pending)