Description
The Challenge That Will Not Go Away
The Electra Business Breakfast Kapiti is delighted to be hosting in Association with Kapiti Coast District Council, an experienced manager, facilitator and consultant recognised for his strategic and future thinking skills in the field of age and work,
Geoff Pearman of Partners in Change.
Geoff will talk about the 'Challenge That Will Not Go Away'……… and the opportunities from population and workforce ageing for business and the regional economy.
"Changing demographic patterns present sizable risks to companies, governments and society as a whole. Yet opportunities will be created across virtually all industries and regions." Boston Consulting Group
This presentation will explore those risks and opportunities and propose a way forward on topics that include:
Impacts of population & workforce ageing
Business risks & opportunities
Realising the possibilities for growth
Becoming an age friendly employer
See you there! Book early to avoid disappointment.
---
About the Presenter: Geoff Pearman
Consultant | Speaker | Trainer | Author | Managing Director Partners in Change

Geoff is an experienced manager, facilitator and consultant recognised for his strategic and future thinking skills. He initiate's and implements complex organisational change and develops innovative approaches to programme and service delivery.
Working full time in his consultancy since June 2013 Geoff has now established a successful Trans-Tasman business in the field of age and work. Partners in Change has clients in sectors as diverse as health, financial services, education, utilities, transport, tourism, manufacturing, construction, social services and central and local government. They have assisted over 90 employers of all sizes to develop mature aged workforce action plans.
Geoff's skills have been developed through leadership roles in the university, government and human services sectors. His career has seen him working in both New Zealand and Australia. He has tertiary education qualifications in sociology, social work, adult education and training and development. Geoff published his book DOING IT DIFFERENTLY – Life and Work After 50, last year. Now based in Dunedin, Geoff works with associates and colleagues in Brisbane, Tasmania, Auckland and Hawke's Bay.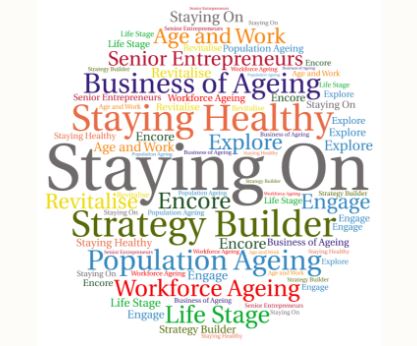 ---
Background to Age & Work in Kapiti
In 2016 there were 5,262 self-employed people in Kāpiti, which amounted to nearly a third (31.2%) of total employment. The national self-employment rate is 18% and the regional rate is 15.9%.
Infometrics has identified that the self-employed in Kāpiti tend to be of an older age and do a diverse range of things. The median age for self-employment in 2016 was 52.1 years, with males somewhat older (53.2) than females (50.6).
The highest group of self-employed is in construction and in manufacturing. We tend to think we have a lot of professional service experts like accountants, lawyers and tech experts here – we do, but not as many as construction and manufacturing workers. Self-employed males are the predominant group – probably reflecting the high number of construction workers which includes 'tradies'.
The numbers of self-employed in Kāpiti are increasing year on year, suggesting that Kāpiti is the place where entrepreneurs want to live. The work-life balance and multiple, easy transport options on offer here are second to none.
Interestingly, women who are self-employed tend to be aged 40-54 (men 50-64) which suggests women tend to work from home while their children are young. Once the children are semi-independent they are more likely to go back to employed work, whereas men wait until the children leave home before they work for themselves.
All of this is reflective of our demographic profile. In 2013 the dominant age structure in Kāpiti was 50-54 year olds. Population growth from 2013-2028 is forecasted to be in the age group 75-79, with the largest age group in 2028 being 65 to 69.
Today people are living on average of 20 years longer than 50 years ago. This is causing a rethink to the traditional 20-40-10 paradigm of life; that is, around 20 years of education and training, 40 years of work, family, getting ahead and the 10 years of the so called 'golden dream'– the reward for the hard years of work – 'retirement'.
Increased longevity means it is no longer 10 years of the 'golden years' as we are doing this stage of our lives differently. In New Zealand 45% of people aged 65-69 are still working, and this will only increase with people staying on at work through choice and from financial necessity.
This event is delivered by the Electra Business Breakfast in Association with Kapiti Coast District Council.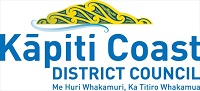 ---
Sponsored & Supported by Electra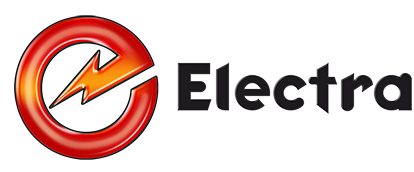 Proudly delivered by Kapiti Business Projects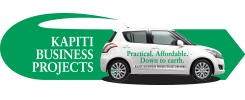 Delicious breakfast buffet (full english) by PartyPerfect Catering

---
Payment Policy
The cost to attend a breakfast is $25 (incl GST). Payment in advance is necessary to secure your seat at the Electra Business Breakfast unless you have a prior arrangement with Kapiti Business Projects. Seats are limited and your registration is taken as a firm booking.
All bookings can be done easily online. Kapiti Business Projects uses Eventbrite to manage Electra Business Breakfast events. This means you need to have your credit card handy as payment is handled in that way. Once you have booked and paid Eventbrite will email confirmation together with a GST tax invoice from Kapiti Business Projects to acknowledge your payment.
Cancellations made within 7 working days of the breakfast will not be refunded. Instead, we welcome a substitute to attend. A full refund can be made if it is more than 7 working days before the breakfast. You can request a refund from your Eventbrite notification and Kapiti Business Projects will review once notified by Eventbrite.