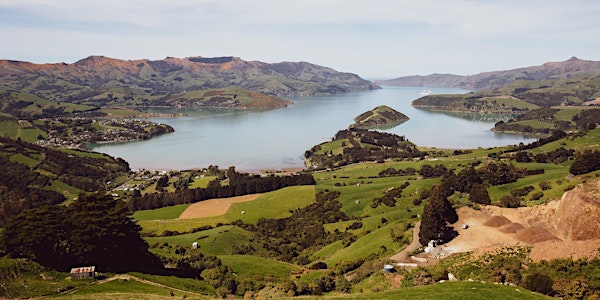 The challenges and opportunities for advancing responsible investing in NZ
The changing responsible investing landscape in New Zealand, and practical tips on how to get RI right.
About this event
Responsible investing (RI) can often be seen as more of a dark art than an exact science – with a slew of data options and a myriad of approaches available. Whilst the opportunities arising by getting RI right are immense, and have the potential to have a profound positive impact on our world, the risks of getting RI wrong are ever present and range from greenwashing to green-wishing.
This webinar aims to shed some light on the changing RI landscape in Aotearoa New Zealand and seeks to offer practical tips on how to get RI right.
Each panellist is a specialist from a different position:
Isabel Huther, Sustainable Investment Analyst, BT Funds Management NZ
David von Eiff, Director Institutional Partnerships and sustainability specialist, CFA institute
Hamish Reid, Director – Sustainability and Brand, Synlait
Moderator - Erica Miles, Responsible Investment and Corporate Sustainability Consultant, West Nine Consulting
Content covered in this interactive webinar will include:
Frameworks for RI – a closer look at the Responsible Investment Association Australasia (RIAA) RI spectrum.
RI and the issuer's perspective – what opportunities have emerged for companies as a result of investors ramping up their RI expectations.
Whether the impending climate related disclosure requirements help with investors with RI more broadly.
From exclusions to engagement: the role of stewardship – how the principles within the imminent Aotearoa New Zealand Stewardship Code will how help investors advance their RI maturity.
Helpful tips from the CFA Institute's Certificate in ESG Investing material.
Where to get additional resources, learning and information.
Q&A
Questions from the audience will be encouraged and addressed throughout the webinar.
ABOUT THE SPEAKERS
David von Eiff, PhD, Director, Institutional Partnerships, CFA institute, APAC
David von Eiff joined CFA Institute in 2021 as a sustainability specialist. David brings a combined 13 years of experience in environmental compliance, research, and sustainability to his role. He obtained a PhD from the University of Hong Kong and prior to that, his Master of Science in Environmental Economics and Public Policy at the Rensselaer Polytechnic Institute in New York. His main research areas address the economic, sustainability and climate change issues associated with water supply management decisions. He previously spent 8 years as a regulatory specialist in Environmental, Health & Safety Management Systems, helping clients across a wide range of industries to improve their environmental programs and identify methods by which they could make their operations more sustainable, including process redesign, water and energy conservation, and developing environmental management systems.
Isabel Huther; Sustainable Investment Analyst, Westpac
Isabel is passionate about embedding sustainability and climate change within the financial system to achieve equitable environmental and societal outcomes. Isabel works for the investment and KiwiSaver arm of Westpac in New Zealand, BT Funds Management NZ Limited, embedding environmental, social and governance aspects into investment decision making. She is driving the alignment of investments with a 1.5 degree C temperature target, increasing allocation to climate solution and embedding ecosystem health and water stewardship. Previously Isabel has lead Southland's Carbon Neutral Advantage project, supporting regions around New Zealand on their climate journey and has amongst others developed an economic report on the opportunities for climate change for Southland. Isabel sits on a variety of boards to inspire young sustainability leaders.
Hamish Reid; Director, Sustainability and Brand, Synlait Milk Limited
Hamish joined Synlait in 2017 bringing with him a background in consumer food marketing from NZ Dairy Group in Auckland, Danone in Paris and Saatchi & Saatchi in London. Since the early 2000's Hamish's focus has been on driving the transformation of food industry to be better for people, planet and profit.
Moderator - Erica Miles, Director, West Nine Consulting
Erica is an experienced Responsible Investment and Corporate Sustainability Consultant, with over 25 years of experience. Erica specialises in integrating environmental, social and governance (ESG) factors into investment decisions, thereby mitigating risks and enhancing opportunities.
Erica works across all elements of the investment value chain, from ESG policy and strategy, ESG due diligence (pre- and post-acquisition), stakeholder engagement and materiality, governance, environment, health and safety (EHS) management systems, compliance and assurance frameworks, through to impact measurement, and disclosure (reporting and assurance) (including more recently the requirements of the Taskforce for Climate-Related Financial Disclosures (TCFD). Erica also provides advice and guidance to Boards on EHS governance.
Erica was co-Secretariat and one of the key authors of the Sustainable Finance Forum's Roadmap for Action (November 2020) and the Interim Report (November 2019). She has a Bachelor or Technology (Hons) from Massey University, and a post-graduate Diploma in Occupational Safety and Health from Massey University.