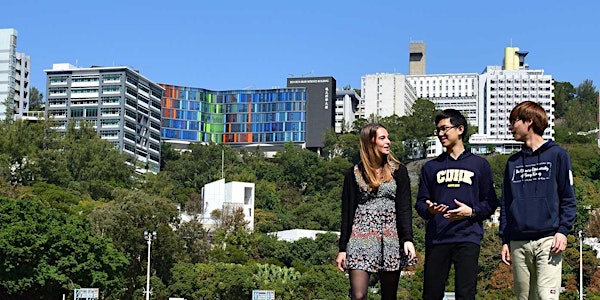 The Chinese University of Hong Kong X UoA 360 International info session
The Chinese University of Hong Kong X UoA 360 International info session
About this event
Join us for The Chinese University of Hong Kong X UoA 360 International information session on 5 August at 2 pm NZT to learn more about being an exchange student at CUHK.
As a University of Auckland student, you can spend one or two semesters at The Chinese University of Hong Kong while earning credit towards your UoA degree through the 360 International Semester Exchange Programme!
Founded in 1963, The Chinese University of Hong Kong (CUHK) is a forward-looking comprehensive research university with a global vision and a mission to combine tradition with modernity, and to bring together China and the West. CUHK aims to nurture students with both specialized knowledge and wisdom for life. The education experience here is distinguished by a flexible credit unit system, a college system, bilingualism and multiculturalism. There are general education courses to broaden students' perspectives and develop in them the ability to face the challenges of contemporary society. The eight Faculties offer a wide array of excellent undergraduate and postgraduate programmes.