About this Event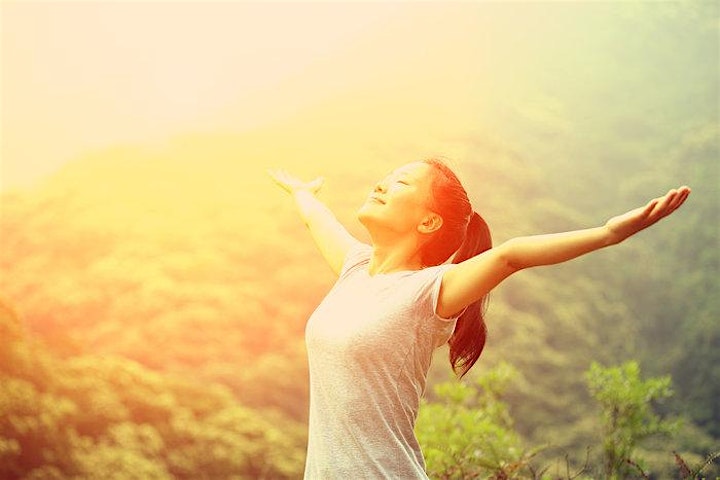 WHY THIS WORKSHOP
Tap into your inner superpower and let go of limits! Would you like to be in charge of your mind?
Want to learn how to access and work with your intuition?
Here's what people are saying: www.the-doorway.com/stories
Mindfulness plus: come away with a 5 minute method that unlocks your mind power.
Unleash the power of real potential for yourself, your business, career, relationships & life.
There is a gap between the modern business and personal development practices that are taught and the realities of building a successful life and business. This gap is a person's ability to find their own answers to the ongoing problems that exist when trying to build a meaningful life and business. The Inner Coach workshop is a practice that helps to bridge this gap. It takes just 3 steps to harness your superpower with your Inner Coach. It offers you a practical yet simple way to work with yourself effectively in any given situation.
WHY MINDQUEST
We're passionate about finding methods and tools that enable significant leaps in personal and business development. We only deliver workshops and supporting services that we have experienced ourselves and know offer significant value. MindQuest is one of these opportunities.
WORKSHOP INFORMATION
One day MindQuest Inner Coach workshop. Learn science backed tools & techniques for the mind and intuition to develop a strong inner coach connection for setting direction and making decisions - use effectively and easily both personally and professionally or within your business.
Who Should Attend? This workshop is open to everyone wanting to actually make changes in their life/business.
Off street and on-street parking. Tea and coffee is available. Register early to receive the pre-workshop information so you can be best prepped!
Workshop Fee:
Early Bird: $317 Save 30%.
Standard Fee: $457
Pricing And Promotion Offers: See below for 30%, 50% 100% Off.
Tax deductible as a business expense.
Limited tickets available.
REFUNDS
If you can no longer attend this event you can access a refund through Eventbrite and they will refund your ticket price less the Eventbrite fees.
We would also like to offer you the option to transfer your ticket to another upcoming event. Please contact us at support@the-doorway.com if you would like to take up this option.
QUESTIONS?
Contact us and we'll get right back to you.
Visit: www.the-doorway.com/janegruebner
Or email: jane.gruebner@the-doorway.com
Or call Jane on 027 499 1115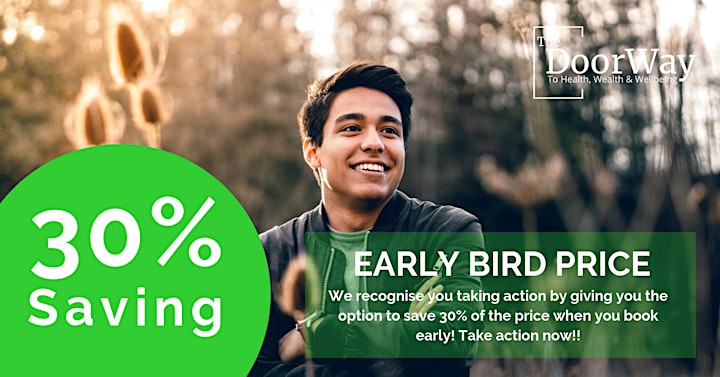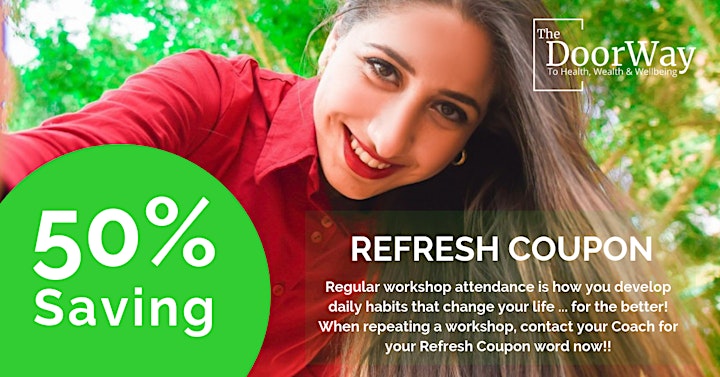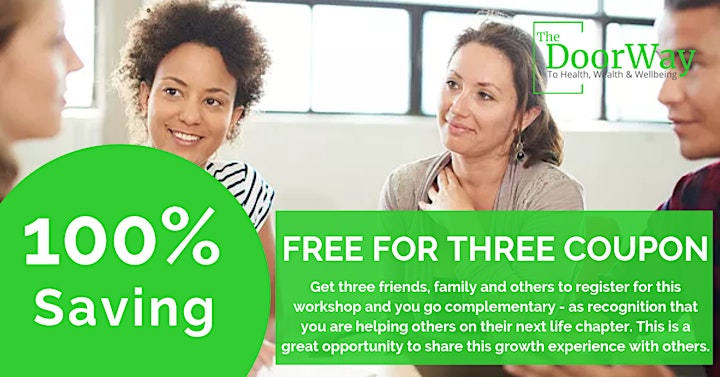 "FREE FOR THREE" TIME LIMITED OFFER - $0 TICKET COMPLEMENTARY
We want to recognise you with a complimentary workshop ticket. This is a time limited offer.
Get three friends, family and others to register for this workshop and you go complementary - as recognition that you are helping others on their next life chapter. This is a great opportunity to share this growth experience with others. Here's what to do:
First email the names of the three people who have registered and paid for this workshop to [business.centre@the-doorway.com].
We will then provide a complimentary ticket for you. Then enjoy your joint experience with friends, family and others!!