About this Event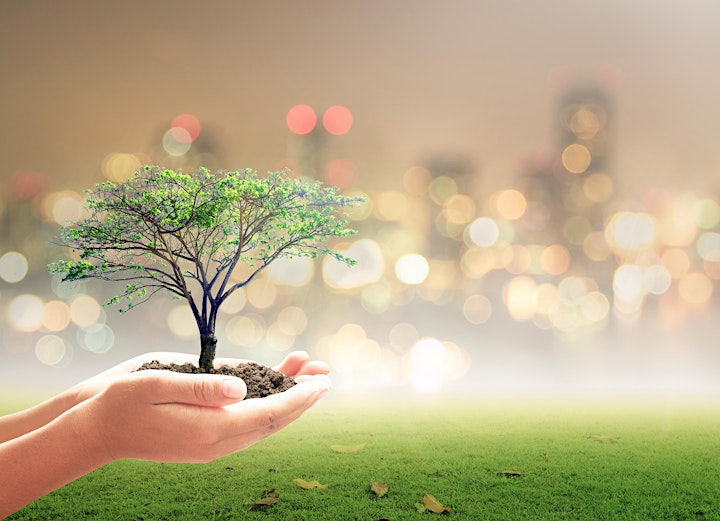 WHY THIS WORKSHOP
Let go of stress and anxiety - tap into calm and clarity.
Want a better, stronger, clearer, more resilient way to go through life?
Like to feel more connected with your intuition?
This MINDQUEST Inner Compass workshop will teach you an effective way to balance, align and activate a clearer and more effective way to work with your mind-body connection. Open to everyone wanting to live from a better place of balance - no prerequisites.
Here's what people are saying: www.the-doorway.com/stories.
Become your own changemaker. You can change the way you respond to life's situations with confidence. This workshop will teach you how to make better decisions in your life, career, business, relationships, opportunities ... your future.
Simple - Fast - Effective for beginners and experienced alike.
WHY MINDQUEST
We're passionate about finding methods and tools that enable significant leaps in personal and business development. We only deliver workshops and supporting services that we have experienced ourselves and know offer significant value. MindQuest is one of these opportunities.
WORKSHOP INFORMATION
Two hour MindQuest Inner Compass workshop. Learn tools & techniques for the mind and intuition to develop a strong inner compass - use effectively personally and within your business. This workshop is open to everyone wanting to actually make changes in their life/business.
Who Should Attend? This workshop is open to everyone wanting to actually make changes in their life/business.
Off street and on-street parking. Tea and coffee is available. Register early to receive the pre-workshop information so you can be best prepped!
Workshop Fee:
Early Bird : $127 (available until 25th March).
Standard : $187.
Pricing And Promotion Offers: See below for 30%, 50% 100% Off.
Tax deductible as a business expense.
Limited tickets available.
QUESTIONS?
Contact us and we'll get right back to you.
Visit: www.the-doorway.com/chrissyheathorn
Or email: chrissy.heathorn@the-doorway.com.
Or call Chrissy on 021 039 3450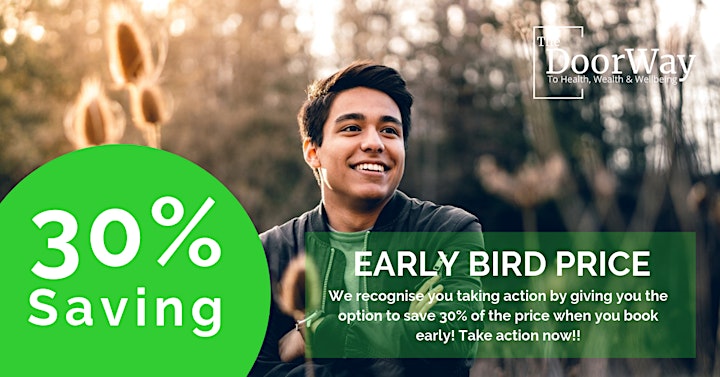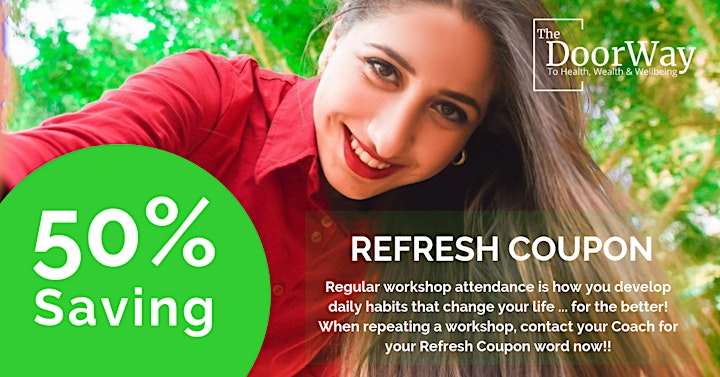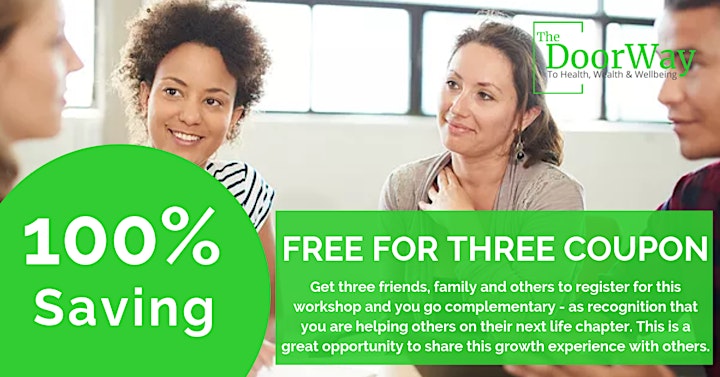 "FREE FOR THREE" TIME LIMITED OFFER - $0 TICKET COMPLEMENTARY
We want to recognise you with a complimentary workshop ticket. This is a time limited offer.
Get three friends, family and others to register for this workshop and you go complementary - as recognition that you are helping others on their next life chapter. This is a great opportunity to share this growth experience with others.
Here's what to do: First email the names of the three people who have registered and paid for this workshop to business.centre@the-doorway.com.
Then let us know the name of the personal using the "Free For Three" Ticket below. Then enjoy your joint experience with friends, family and others!!
RETURNING PARTICIPANT REFRESHER COUPON DISCOUNT
If you have been to a Inner compass workshop before and would like to attend to refresh your learning you can contact Chrissy on chrissy.heathorn@the-doorway.com to receive a special coupon code to take 50% of the General Admission ticket price.