Description
When?
9 – 4.30 pm
Saturday 17 & Sunday 18
Oct 2020
Where?
The Welder
20-26 Welles Street,
Christchurch 8011
New Zealand Nurse Coaches:
Anah and Heather along with the International Nurse Coach Association are thrilled to present this two day workshop both in the Waikato and in Christchurch.
'The Essentials of Nurse Coaching' will provide insights into the international certified Integrative Nurse Coach Program which entitles you to use the Nurse Coach designation once completed. 'The Essentials' workshop accredited continuing nurse education program delivers 13.75 contact hours.
Venue:
The Welder is about creating a meaningful experience that makes us think, feel, remember and understand.
(No overnight stay)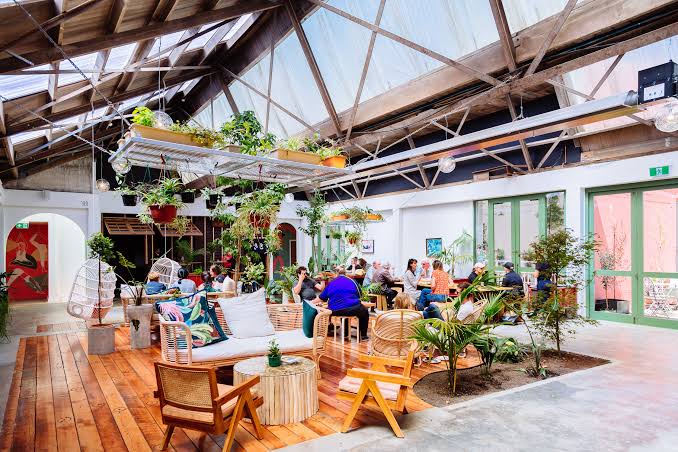 The Essentials of Integrative Nurse Coaching Schedule:
Two Day Workshop
Total = 13.75 contact hours
Day 1.

• Creating Sacred Space and Rituals
– Awareness Practice
-Integrative Health and Wellness Assessment
• The How, Why and When of the Nurse Coach Role -Changing Healthcare Environment
⁃ Nurse Coach Role
⁃ Theory of Integrative Nurse Coaching
-Nursing Process vs. Nurse Coach – Process Professional Nurse Coach Practice Competencies
Motivational Interviewing
⁃ Brief Action Planning using the IHWA
⁃ Dyad Practice
⁃ DeBriefing
Understanding the Patient's Journey of Uncertainty
⁃ Lifestyle Health and Wellbeing, and Cultural Influences Behavioral Change Process
⁃ Integral Perspectives
⁃ Barriers to Change; Vulnerability and Resilience; Intention and Choice
Full Coaching Demonstrations- multiple visits
Discussion Summary
6.75 CNE hrs
Day 2.
The Essentials of Integrative Nurse Coaching:
• Creating Sacred Space and Rituals
⁃ Using Awareness Practices in Sessions
• Communication Skills that Influence Goal Achievement – The Coaching Session Structure
⁃ Connecting to the Patient's Story
⁃ Motivational Interviewing Review
⁃ OARS, SMART Goals, Appreciative inquiry
• Triad Coaching Practice using the IHWA. -Identifying Strengths, Appreciative Inquiry – DeBriefing
• Triad Coaching Practice using the IHWA. -Smart Goals
⁃ Debriefing
⁃ Summary
• Implementing Coaching into Practice Settings – Coaching Clients with Chronic Conditions
⁃ Using Coaching in Clinical Settings
⁃ Visioning Nursing Practice
⁃ Continued Practice and Plan for Growth
• Questions and Evaluation Completion
TOTAL CNE= 13.75 CNE Contact Hours
This continuing nursing education activity was approved by the American Holistic Nurses Association (AHNA), an accredited approver by the American Nurses Credentialing Center's Commission on Accreditation. Approved to award 13.75 CNE AHNA #1375.
©2019. International Nurse Coach Association and Integrative Nurse Coach Academy. www.iNurseCoach.com. No part of this document can be reproduced without permission.
---
The learning outcome is: Nurses will implement into practice integrative nurse coaching skills to influence behavioral and lifestyle change in patients and self.Philosophy of the program: Integrative Nurse Coaching incorporates the principles of holistic nursing and the skills of nurse coaching into nursing practice. This combination provides a framework to deliver relationship- based care. The goal is to integrate opportunities into daily living and nursing practice to create an optimal healing environment for patients and self.
Targeted Audience- Registered Nurses who wish to transform their practice to include a lifestyle health and wellbeing focused approach to self and patient care.
---
Our mission is to provide Nurse Coaches with a global community for learning, networking, and reconnecting to the heart and art of nursing. INCA inspires and empowers Nurse Coaches to be leaders in healthcare – local to global.
WHAT DO I DO NEXT? BOOK NOW. LIMITED NUMBERS.

Price: $495.00 pp plus Eventbrite Fee

Food?
Drinks, snacks, lunch provided. Diet requests please.


Contact: Anah – 027 279 3248 Email: anah@anahaikman.com
Venues may change due to unforeseen circumstances.
The Integrative Nurse Coach Ltd
027 2793248
anah@anahaikman.com