Location
37 Noel Burnside Road
37 Noel Burnside Road
Auckland, AKL 2025
New Zealand
WE THE PEOPLE HAVE THE POWER Be a part of the Solution as we bring change!
About this event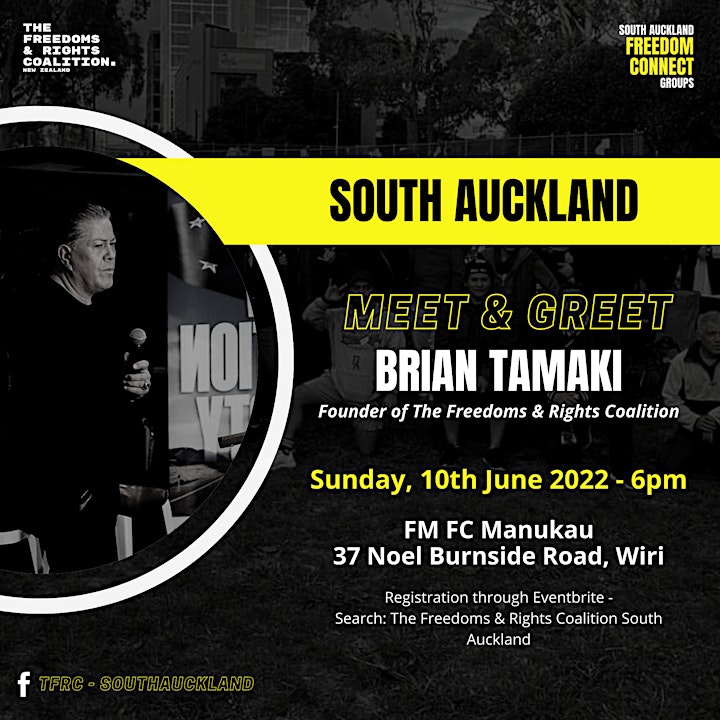 Come along on the 10th of July and Meet the Founder of The Freedom & Rights Coalition Brian Tamaki.
You will have the opportunity to meet other like minded people who want to bring change to our country.
In South Auckland we see our Paradise slipping away with:
Mass Gang Shootings
Mass Increase in Poverty
Mass Housing Shortages
Mass Loss of Jobs
Mass Increase in the cost of living
Mass Ram- Raids
Mass Youth Crime Waves
Mass Pressure on our Healthcare System
We the People have the power! Be apart of the Solution as we bring CHANGE!