What is the future of global trade institutions, and what does this mean for New Zealand? Hear from two leading trade policy experts.
About this event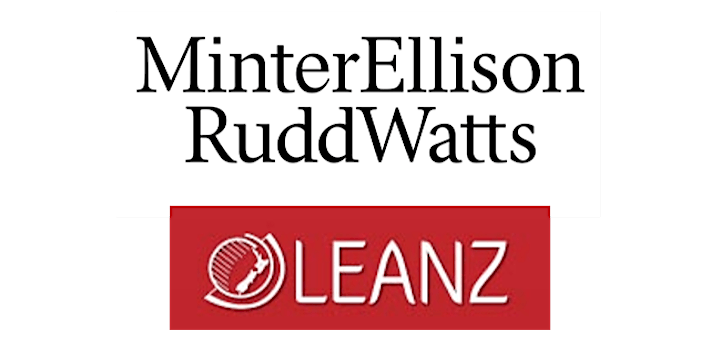 MinterEllisonRuddWatts and the Law & Economics Association of New Zealand (LEANZ) have the pleasure of inviting you to the following evening seminar in Auckland:
Title: The Future of Global Trade Institutions
Speakers: Stephen Jacobi and Stephanie Honey.
Date: Thursday 18 March 2021, 5:30-7:30 pm.
Timing: Refreshments will be available from 5:30 pm, the seminar will run from 6:00-7:00 pm including about 15 minutes for moderated Q&A, followed by a further opportunity for refreshments until 7:30 pm.
Where: MinterEllisonRuddWatts, Level 22, 15 Customs Street West, Auckland Central.
Topic:
Trade had a turbulent time in 2020, and the World Trade Organisation (WTO), once the jewel in the crown of the international trading system, is tottering on the brink of credibility. Buffeted by the changing winds of globalisation, geo-political tensions and the continuing rise of bilateral agreements, the WTO needs to find some new life if it is to play fully its pre-eminent role as a forum for liberalising trade and resolving trade disputes.
In this seminar, two of New Zealand's leading private sector experts on trade policy, Stephen Jacobi and Stephanie Honey, will examine the context for these challenges to the future of global trade institutions, and look deeper into problems affecting the WTO. The role of New Zealand, a small, open and outward-looking economy, with a huge stake in the stability of the global economy and effective trade rules will be uppermost in mind.
Speaker Details:
Stephen Jacobi, former diplomat, Ministerial advisor and industry association CEO, leads the NZ International Business Forum and this year the APEC Business Advisory Council (ABAC).
Stephanie Honey, former diplomat and Chief Agriculture Negotiator for New Zealand in the WTO Doha Round, is now a trade policy consultant and Associate Director of NZIBF and ABAC.
Queries about this event can be directed to LEANZ's Auckland Vice President:
Richard Meade, richard.meade@cognitus.co.nz
CPD Hours:
Lawyers may note that if this seminar is part of your learning objectives in your CPDPR, then the seminar can count for one hour of your 10 CPD hours. Please email the LEANZ representative above to request confirmation of your attendance.