Description
For Stress Management and Workplace Wellbeing.
This 1½ hour introductory morning workshop gives you an opportunity to become more aware of the science of the heart, it's relationship to stress and its significance for you. You will learn two HeartMath® techniques that support clarity and wellbeing when responding to daily challenges.
The workshop is relevant for anyone wanting to enhance personal or organisational wellbeing, including those in education, business, health and social services. Irrespective of our role or responsibilities, 'the essence' workshops are about empowering us to optimise wellbeing, and they therefore benefit us all.
Benefits include:
Increased composure and clarity
Heightened creativity and innovation
Improved performance and productivity
Enhanced ability to focus, process information and create solutions
Improved situational awareness in relationships and professional interactions
The HeartMath Institute in California has now had published over 300 scientific research papers. Its programmes are in over 50 countries. They provide evidence-based skills and practical strategies to improve self-regulation, energy and wellbeing.
'the essence' promotes care for ourselves and others so that the environments in which we live and work are more conducive to us realising our full potential.
Manaakitia tātou me o mātou taiao.
Workshop Presenter:
Phillippa Bourke - https://theessence.nz/about

HeartMath® is a registered trademark of Quantum Intech, Inc. For all HeartMath trademarks go to www.heartmath.com/trademarks.
Workshop Venue:
This workshop is being held at the new Te Ao Mārama School, North Hamilton.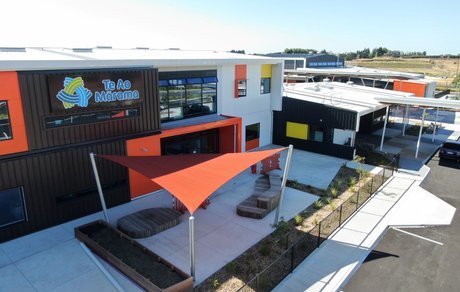 Disclaimer:

'the essence' provides information and tools to help empower people to manage stress and self-regulate energy and wellbeing. It does not provide medical care, counselling or therapy.
Organiser of THE HEART OF WELLBEING: an Introduction. Hamilton 9.00am.