About this Event
From the outside looking in, business is good. But you know you're only achieving a fraction of what you're capable of.
You want more out of yourself, more out of your business.
The problem is, you're not sure how to get there.
You've got the ability, but you feel like you're hitting a glass ceiling.
OK, here's the deal.
You've only ever had half the picture.
Strategy and tactics are critical, but actually doing what you need to do, that's a mental game.
And that's what most will fail to ever master.
This event will help you join the dots. Giving you a deeper understanding of how your inner game affects the results you get in business.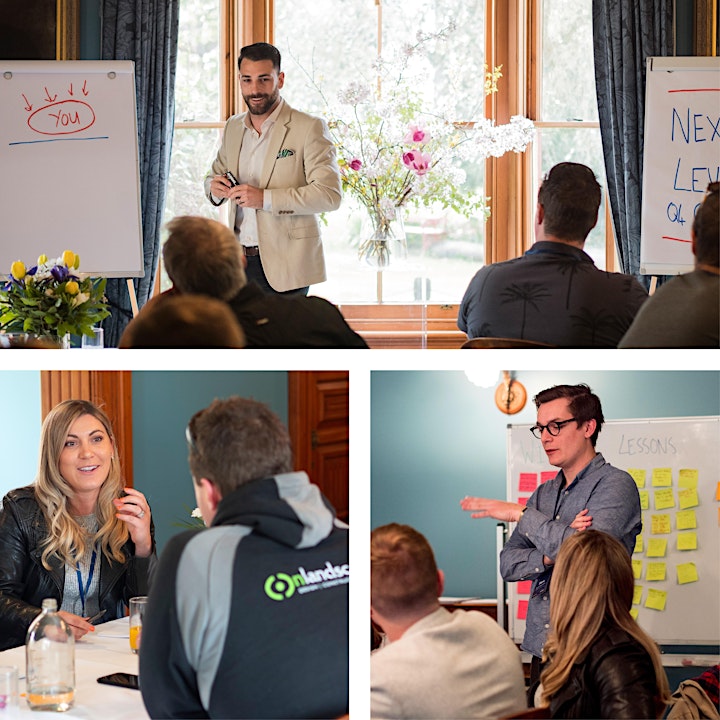 Join this event if you want to:
Increase your momentum by understanding your role in the cycle of business
Learn how your current thinking has created your results in life and business
Build a step-by-step plan to re-program your mind and get instant results
Create a magnetic vision to direct your life and business
Discover how your future thinking needs to change for you to reach your potential
Immediately transform your mental game by changing your environment
Boost your energy by discovering and aligning with your core values
What's included?
We will be providing a light continental breakfast to kick off the day, along with morning tea and beverages offered throughout.