The Joyful Approach to Mindfulness is an easy to learn method to mindful living.
About this event
"Mindfulness means paying attention, on purpose, in the present moment, non-judgmentally" - Jon Kabat-Zinn
It can be easier said that done, so we're here to help you find clarity of mind for the modern day through ancient practices.
Some of the MANY benefits:
- Improve stress levels
- Boost your natural relaxation response
- Increased clarity and concentration
- More joy!
This workshop is perfect for:
- Anyone curious about the workings of the min
- Suitable for absolute beginners
- Anyone wanting to expand their understanding of mindfulness and emotional intelligence
- Couples, friends, sisters, brothers, everyone is welcome!
What to expect?
You'll be welcomed with a drink (Sparkling water, juice or booch) and have the opportunity to connect with like minded people while enjoying the grazing platter (Cheese, crackers, dips, fruit, finger food etc) before we begin our mindfulness workshop at 6:15pm
The program
2.5 hour workshop hosted by Joyful Co-Founders Danica & Nick Joy
In this workshop you will learn how to focus your attention to your inner and outer world, better understand your emotions, find more joy and cultivate a sense of kindness & compassion for yourself and others.
Your Investment
Early Bird: $39 per person (Book by 25 June 2021)
Regular Cost: $49 per person (unless sold out prior)
* Drinks & Snacks included *
What to bring?
- Notebook & pen
- An open mind
Questions?
If you have any questions, please do let us know!
We can't wait to see you there :)
Danica & Nick
Joyful Co-Founders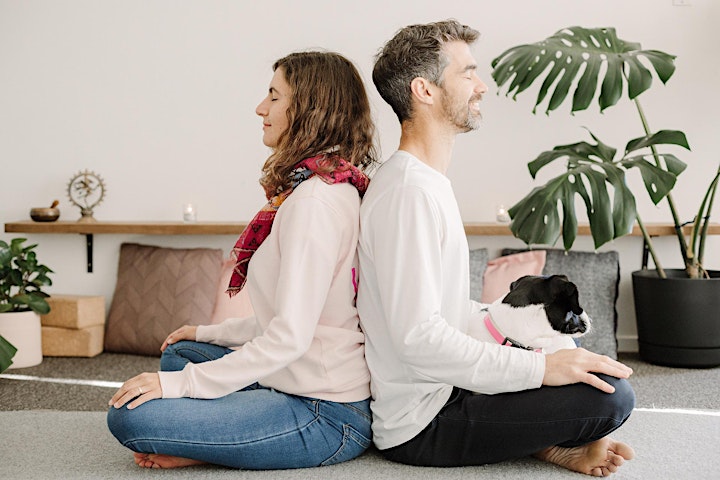 Organiser of The Joyful Approach to Mindfulness