Multiple Dates
The KAN Plan - For women going through stress & change (5 WEEKS ONLINE)
Event Information
Refund policy
Contact the organiser to request a refund.
Eventbrite's fee is nonrefundable.
In the Kick Arse Now Plan you'll learn how to put what matters most at the centre of every day.
About this event
Habit hack your way to where you want to be.
Women go through several major transitions during a lifetime. These can be empowering or fulfilling. They can also be devastating, debilitating, or just plain scary.
Whatever your story, you will gain the clarity and confidence to navigate changes and transitions with a fresh, new perspective.
Give yourself permission to press the reset button and reboot your mindset! Your teenage you will thank you for it. You owe it to her.
You can create change in your career, relationship, business or health!
Join Dr Rachel for this powerful five week program, delivered to you and women like you via zoom and email.
The KAN Plan is not about creating an insta worthy life that looks perfect. It is about creating a custom made life that is just right for you. learning to let go of what others want or see, and stepping into where 'home' is for you.
5 Weekly live, and interactive Zoom Session with Dr Rachel
The KAN Plan is delivered live online with a supportive group of women. Dr Rachel provides the tools as well as time to discuss progress and interact with each other.
"Do your future self a huge favour and do this program. In complete honesty I went in with a 'yeah yeah – here we go, another self-help blah blah' attitude and I seriously laugh at myself now considering how much I have learned. I have gained perspective, clarity and freedom. Dr Rachel… thank you! What you do in 5 weeks is just amazing!"
Nicole
Graduates of the program describe gaining ...
⭐Increased confidence
⭐More courage to make tough career/relationship calls
⭐A new understanding of why some health goals succeeded and some failed + The knowledge and confidence to succeed next time.
⭐A clarity they have never known
"Dr Rach blends her knowledge & experience in a variety of disciplines together to make a program that is practical, digestible and addictive! Her inquisitive and caring nature results in you feeling like every lesson is about you, even when you're on a journey alongside others. The tools I have taken away I re-use often & the only downside for me is that the program comes to an end!" Michelle
The KAN Plan covers
⭐ Connect with what matters most to YOU
⭐sort your values-based 2021 goals
⭐Learn to hack your habits to create change
⭐Practice approaching change with Mindfulness
*This workshop is open to women or those who identify as women 16yrs or older.
Important note on the timings
THIS COURSE LASTS FIVE WEEKS, WITH WEEKLY ZOOM CALLS AND CONTENT AND QNA VIA EMAIL.
Please contact Dr Rachel for any queries or if you would prefer to do this work one-on-one.
"Rachel is warm, genuine, inspiring and energetic (I'll have what she's having!!) She created a calm and safe space for us to explore our core values, habit hacking and more. Rachel speaks with heart and passion on topics that she cares deeply about. Her knowledge, expertise and life experiences are evident, and this shows in her work. 100% recommend." Lorna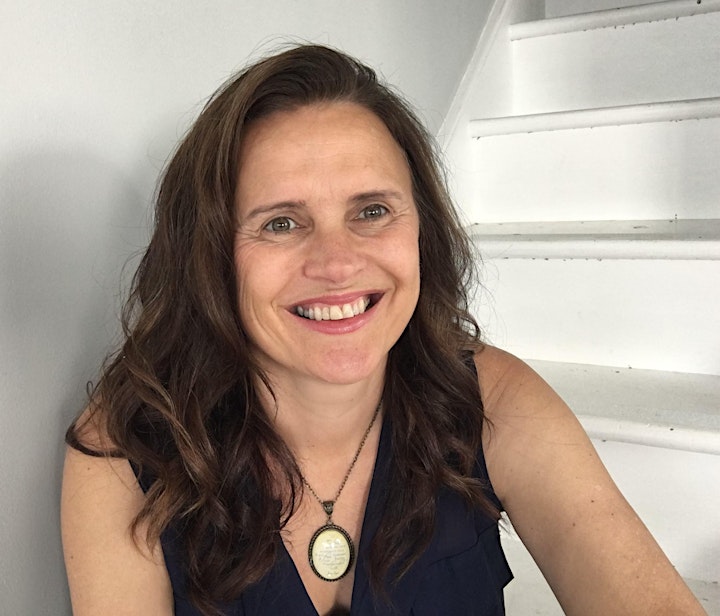 Location
Refund policy
Contact the organiser to request a refund.
Eventbrite's fee is nonrefundable.
Organiser of The KAN Plan - For women going through stress & change (5 WEEKS ONLINE)
I have 20 years' experience as a management consultant and coach.  I have a PhD in wellbeing. Yes, I have letters before and after my name, but that is because one of my core values is learning.  I do it for fun, not because I wanted to especially 'be' X or Y.   
My letters are only part of me.  I am passionate about personal growth.  I have lived experience of chronic mental and physical illness.  I am a single parent of one teen (two rabbits and a kitten) and an enthusiastic, but amateur, gardener and DIYer.
I can't wait to support you on your journey to your best self, by your own definition. 
My approach is science-based first but also practical and pragmatic.  I won't offer you moonbeams and crystals and promises that if you just wish or think hard enough, you'll be anything you want to be.  Instead, I will provide you with some proven tools, a road map, a well-developed ear, and sometimes a shoulder.  I may add a dollop of bad jokes and a solid nudge in the right direction.
When needed I'll also have my right-hand woman with me to provide what I can't.  That amazing woman is my mum and we have as many similarities as differences and are told we make a great team.     
We look forward to seeing you soon.