Description
Ever wondered what was happening upstream in your organisations supply chain?
Sustainable procurement involves considering environmental, social, ethical, governance and economic factors when purchasing. When it's done right it offers opportunities for a values-driven, ethically-based competitive advantage.
Careless procurement in this day and age faces increased reputational risk. When it goes wrong it can result in unaddressed risks, such as modern day slavery.
Join us on Thursday 16th August for our expert event! Learn why New Zealand is currently underperforming in procurement, how to investigate your organisations supply chain, and discover the opportunity for sustainable procurement in your organisation.
Powered by the Sustainable Business Network, The Now Crowd is a group of highly motivated like-minded young people, working on issues that matter to them. It enables people in the early stages of their careers to drive sustainability initiatives within their organisations and beyond.
Speakers: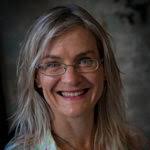 Rachel Brown – CEO, Sustainable Business Network
The founder of SBN, Rachel is passionate about the role business plays in transforming our economy to a sustainable one. She firmly believes leadership has to come from business – the engine of change for the better. She's keen on cycling, walking, sewing and loves good food and wine. In 2018 she was awarded the New Zealand Order of Merit for years of service to sustainable business.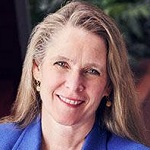 Molly Harriss Olson – CEO, Fairtrade Australia and New Zealand
As the CEO of Fairtrade Australia & New Zealand, Molly Harriss Olson leads a dynamic team strengthening Fairtrade supply chains, growing revenue and bolstering environmental and economic sustainability practices throughout the Asia Pacific region.

Molly is recognised for her three decades of leadership in sustainable development. Among her achievements, she delivered the opening plenary of the World Economic Forum's 2000 meeting in Davos, chaired Swedish King Carl Gustaf's Business Leadership and the Environment Symposium in 1996, and was named one of the Australian Financial Review's "100 Women of Influence" in 2014.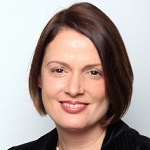 Monique Cornish - Principal Consultant, Tonkin + Taylor

Monique is a Principal Consultant in Tonkin + Taylor's Advisory practice. Monique has 18-years' experience as a researcher and consultant in Australia and New Zealand. Monique is a member of the Infrastructure Sustainability Council of Australia (ISCA) Board and an Independent Professional Advisor to NZTA.
Monique has worked across Asia-Pacific, Europe and the Americas, supporting corporate, government and NGO clients understand the risks and opportunities associated with creating sustainable, resilient organisations and communities. Monique understands the environmental, social, cultural and economic value that can be created through procurement, and has worked with a range of Councils and private companies to maximise the non-financial value of their procurement expenditure.
Now Crowd Members FREE
Non-members $10
Drinks and nibbles provided.
Kindly supported by Warren and Mahoney, Collective Hospitality, Yealands Wine, Garage Project and Karma Cola.