Description
Creating Value through 70:20:10
The Performance Detective at Work
Facilitator: Charles Jennings himself, first time in New Zealand!
March 15 2018, 9am-5pm
Seats are limited to 50 so get in quick!

This workshop is designed for L&D professionals and HR business partners.
In their book '70:20:10 Towards 100 Percent Performance' Jos Arets, Charles Jennings and Vivian Heijnen describe five new roles necessary to effectively deploy the 70:20:10 methodology.
One of these roles is the Performance Detective.
"When people work, they start by carrying out tasks and end by achieving results. This seems the logical way to look at the situation, but when it comes to analysing business needs, you have to approach things the other way around: you start with the desired organisational goals, then work your way backwards through the results and processes to the tasks and external influences. This is the only way to understand which factors contribute to the desired results. The Performance Detective is responsible for carrying out a systematic analysis of performance issues, including the organisation itself, and identifies the root causes of such issues. The Performance Detective carries out business analysis, performance analysis and influence analysis. An effective Performance Detective adds real value by following a structured process and delivering"
This one-day workshop will provide you with opportunities to learn about, and carry out, the core tasks of the Performance Detective.
It has been designed to:
provide insight/encouragement for the L&D professionals and HRBP's to apply 70:20:10 effectively
create an opportunity to learn the steps/tasks in the Performance Detective role and apply them
allow the attendees to leave with confidence to apply some of the Performance Detective tasks immediately
The action-oriented workshop is structured into 3 parts:
success criteria for 70:20:10
the importance of the specific roles in the 70:20:10 methodology
how L&D and HRBP's can become Performance Detectives
It draws on action learning approaches.
Attendees will each receive a deluxe edition of the 70:20:10 Towards 100 Percent Performance book.
Help change the future of Learning and Development! Square the circle with the five new roles FOR L&D!
Organisations cannot afford to ignore change. New technology and services, an evolving regulatory environment, new ways of communicating and working together, and clients' and employees' changing expectations all require us to think and act differently. More than ever before Learning and Development (L&D) realises that it must support learning and performance at the speed of business. L&D professionals around the world are embracing 70:20:10 to help expand the range of services they offer and connect directly with their organisations' core businesses.
70:20:10 provides a concrete opportunity to make these services relevant and up-to-date by ensuring they enable learning and performing at the speed of business. In a changing world 70:20:10 is creating a new future for L&D and helping ensure the profession stays ahead of the game. We've defined five new roles to equip L&D professionals for the future.
The 70:20:10 Expert Programme demonstrates and helps you to use them consistently in your own practice, by:
• Expanding your range of services to include 70 and 20 solutions.
• Working more closely with the business to develop these solutions through consultation with experts and managers, based on real-life situations.
• Achieving measurable business impact, because 70:20:10 solutions increase safety, quality and productivity.
• Reducing the cost of training-related absence compared to traditional formal learning solutions.
• Securing the long-term future of L&D services.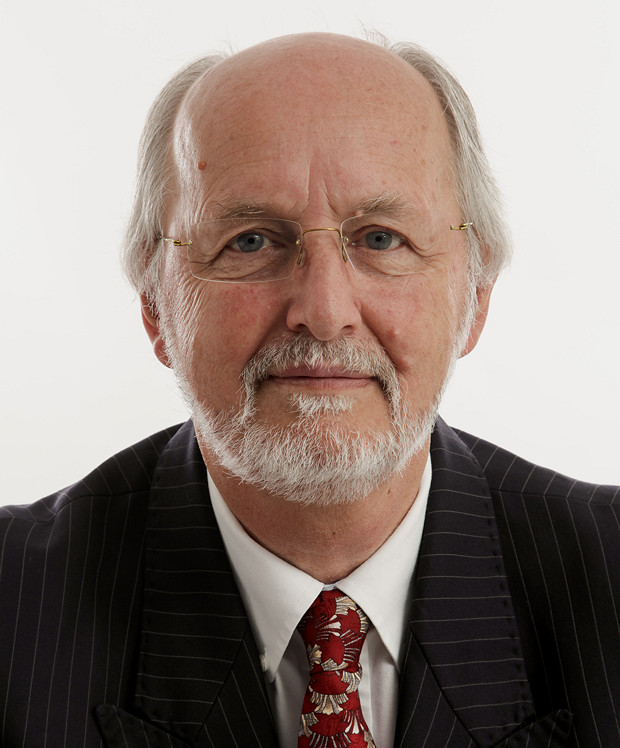 Charles Jennings
One of the world's leading thinkers and practioners in learning and performance. Author, consultant and speaker. Charles has more than 40 years' experience in the fields of strategic performance improvement and capability building.
Charles was the Chief Learning Officer for Reuters and Thomson Reuters for 7 years where he had the responsibility for developing company-wide strategy and leading a 350-strong team of learning professionals for the firm's 55,000 workforce. He led the Reuters learning organisation through a transformation from a group of semi-autonomous traditional training departments to an integrated business aligned learning and workforce development function using the 70:20:10 model. The result was increased impact, value and effectiveness, as well as >50% reduction in cost.
Charles is a co-founder of the 70:20:10 Institute. The institute was established to work across the world with organisations adopting the 70:20:10 model and methodologies to provide a step-change in business performance.