The Power of Personal Change - MetaMorphosis 101 - 6 days - June 19-24 2017

Monday, 19 June 2017 at 9:00 am

-

Saturday, 24 June 2017 at 6:00 pm (NZST)
Who's Going

Loading your connections...
3 of your friends are going.
Share it to get more people on board!
Share

Sara Haughty
San Francisco, California, USA

Luke Picard
London, United Kingdom

Rick Vespucio
Florence, Italy
Event Details
Access Your Super-Self!

Who Or What Is Your Super-Self?
Your Super-Self is that part of you that has deep intuitive wisdom, that knows your infinite potential and that makes great decisions. It is the learner and the knower. Sometimes you might access it fleetingly when you're 'in the flow' only to find it seems to disappear again when you could most use it.
What if you could access your Super-Self more often?


How different would life be if you had the skills to easily figure out what was driving someone's behaviour and to respond with objectivity and compassion instead of frustration and teeth gnashing? What if you had practical skills to help you really figure out how people 'tick' - and why everyone seems to 'tick' differently?
Introducing...
The Power of Personal Change - A Six-Day Intensive Training in Neuro Linguistic Programming (NLP)
Download a pdf flyer with more details of this course
In this training you'll gain practical tools and skills to become more of who you are and to access your Super-Self more often. The training is for those who value their own development and/or who facilitate the growth and development of others. Typically, many previous graduates have wanted to achieve better, faster and longer lasting results in their own lives as well as with their clients, team members or customers. They want behavioural change.
But we go way beyond behavioural change
If you've ever tried to change a behaviour by constantly focusing on it, you know how hard that can be - and how easy it is to slip back into the old ways. I have a unique approach to training that works on both deeper and higher levels of mental, emotional and physical functioning. 

So instead of just learning a few new processes or techniques, it will reshape the very foundation of your thinking; you'll almost be able to feel the new dendrites growing and reaching out to hold hands! Change happens easily and effortlessly and at the deepest level.
Changes stay changed!


Your new ways of thinking and being will naturally have a flow-on effect to those around you, providing you with a feedback mechanism of how you're evolving. You'll make the changes you want for yourself and you'll learn ways to help others make the changes they want - with care and integrity.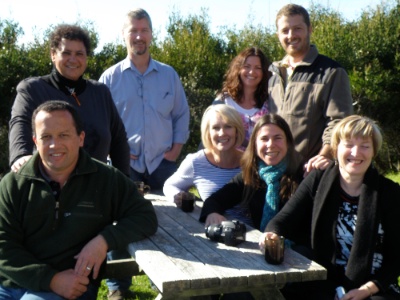 That's why it's called, 'The Power of Personal Change'

When you change your own behaviour those around you respond differently. You'll make the changes you want for yourself and you'll learn how to help others make the changes they want - with care and integrity.
SOME of the Things You'll Learn on The Power of Personal Change: 
Feel as cool, competent and confident as James Bond, even in tricky situations!

Learn the skills used by charismatic leaders to positively and ethically influence others

Discover the connection between your head, heart and gut brains and how to make confident personal and professional decisions that align all three

The power of language in all it's forms

The hidden meanings of verbal communication

How to gain and maintain rapport with anyone, creating co-operative relationship at home and at work

How your brain works and how to programme it for success

Learn the body language of language itself!

Master the structure of thought so you develop higher levels of functioning

Get the users manual for your mind and learn HOW you create your reality

Feel competent, confident and secure even in "sticky" situations

Develop the flexibility and resilience of a rubber ball - bounce back from setbacks and over obstacles

How to use specific, targeted questions that will get you to the root cause of problems quickly and easily so you save time and stress while being more productive

Enable others to tap into their own inner resources and release floods of creativity and motivation

Enhance your Emotional Intelligence

Find out how you can say heaps and be influential and persuasive without saying a word! 

Recognise how communication is systemic and that whatever you do (or don't do) effects others

Discover a proven personal monitoring tool to make sure that you're really, 'walking the talk' and maintaining your personal integrity.

Know what positive thinking really means and its impact on the achievement of your goals 

Develop acute observation skills, so you can accurately 'read' people

Identify values and use them to motivate yourself and others

Enable others to tap into their own Super-Self and release floods of creativity and motivation

Reduce stress levels and avoid burnout, yet still get the best out of people, every time

Learn how communication really works - and why it sometimes doesn't. Get skills to make sure you put your message across so people understand

Find out how you can be influential and persuasive without saying a word!
The Training: A Unique Approach
Each day's training builds upon and strengthens the foundations laid in previous days so your learning is as deep as it is exponential. It's designed to be holistic so it affects every area of your life and makes the learning 'sticky.' And you get lots of practice and feedback. So at the end of the course you're left with a new sense of personal and professional confidence about just how much more you're capable of. 

NB. This is a stand-alone course and also the first of three block courses leading to International NLP Practitioner Certification (total 18 days). That means, if you decide to continue to achieve this international qualification you won't have to start again from scratch.
The Venue and Training Environment
The Raglan Old School Arts Centre is based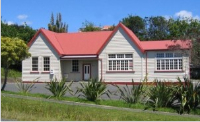 right on the edge of Raglan township. It's a comfortable and relaxed venue. Small groups of participants (up to 12) mean you get the individual attention you deserve and the changes you want. (You won't be just another face in a sea of faces.) I place a high value on creating a fun learning environment and a safe zone where you can feel free to take on new challenges. In order to grow and to successfully coach, mentor or lead others it's important to continue to challenge and develop yourself.
Why Raglan?
Raglan is a fabulous place to come to for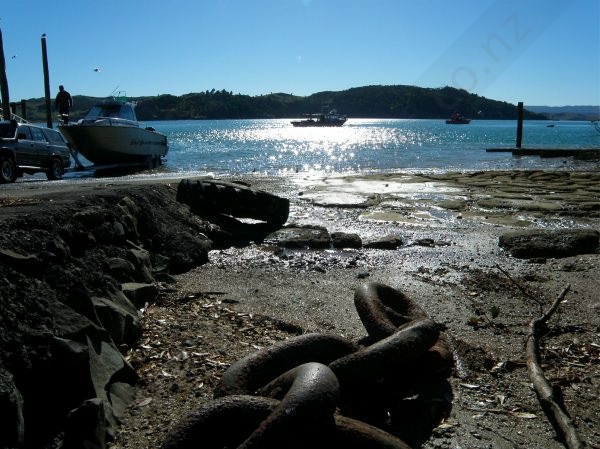 a course! With friendly people, no traffic or parking hassles and wonderful scenery, Raglan has it all; wild west coast surf, or inner harbour tranquility, walks and various fun actitivities. 
Apart from this, being away from home for a few days gives you time to make the most of the training by really focusing on you and the changes you want to achieve. Without the normal day to day activities that can so easily distract you, you're free to concentrate on learning.
The Lonely Planet Guide says,  'Raglan might be NZ's perfect surfing town.' And, 'Raglan might also be NZ's best-looking town. It's exactly the sort of laid-back, charming place that sees you shuffle your itinerary to extend your stay.'  
Who is the course for?


The Power of Personal Change is for people who want to make changes in their personal and professional lives and/or who want to positively influence others in their growth and development.

Participants come from all occupations including; business, coaching, health care, education, training, sales, management, engineering and human resource management. They share a curiosity about what makes people 'tick' and understand the importance of communicating effectively in order to facilitate cooperative change. They usually have a love of learning and a desire to continuously improve and develop, both personally and professionally. They know, at some level, that they are always capable of more.
Carefully Layered and Woven

"As a participant with a training and development background, it was a pleasure to be part of Steph's NLP Practitioner Training. Her own values, vast knowledge, years of experience and care for her participants are carefully layered into every aspect of the course; making your time spent with her a valuable, stimulating, hilarious, invaluable learning journey.
The NLP Practitioner Toolkit is something that everyone can use and apply in every area of their lives; from work to relationships, parenting and beyond. I signed up to give myself the gift of inspiration. I'm so glad I did it." 
Katherine Parrott
Owner - Red Feather
Save This Event
When & Where

Raglan Old School Arts Centre
Stewart Street
Raglan, Raglan 3225
New Zealand

Monday, 19 June 2017 at 9:00 am

-

Saturday, 24 June 2017 at 6:00 pm (NZST)
Add to my calendar
Organiser
Stephanie Philp - MetaMorphosis Ltd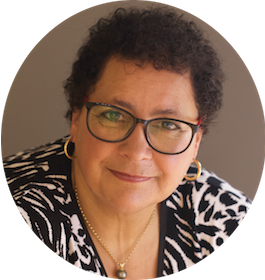 Stephanie Philp is an internationally recognised NLP Master Trainer with the International Assn of NLP (IANLP) based in Switzerland and a Master Coach Trainer with International Coaching Institutes (ICI). Her NLP Practitioner training courses, which she's facilitated since 2000, are recognised by the NZ Assn NLP (NZANLP). In addition she's a qualified Coach Trainer of mBIT, (Multiple Brain Integration Techniques).
She has first hand experience in resolving the human challenges associated with business and change as well as working with people in crisis. She has been training people to access their inner genius since 1994 with a humorous and inclusive facilitation style that has entertained people in England, Portugal and New Zealand.
Stephanie is the Director and Head Consultant at MetaMorphosis Ltd, based in Raglan on the wild West Coast of New Zealand. She is the writer of several books and hundred's of articles.
The Power of Personal Change - MetaMorphosis 101 - 6 days - June 19-24 2017