Description
A ground-breaking study is underway at the Liggins Institute that might just be the simplest way to treat the obesity crisis yet. Gut bacteria taken from healthy donors - cleaned, encapsulated, and swallowed with a glass of water - could be the key to weight loss.


The researchers behind the so-called 'Gut Bugs' trial think one treatment alone could be enough to change the course of a person's obesity, so they're trialing it in very overweight teenagers. This fascinating public lecture is your chance to hear the science behind the trial and find out just how clever your resident bacteria are.

Gut microbiome transfer (GMT) is already growing in popularity around the world as a treatment for a range of conditions.The Liggins study is one of a number of clinical trials being done in response to findings from the last decade that a less diverse gut microbiome might be linked to obesity. In animal studies, mice dramatically lost (or gained) weight after receiving bacteria from lean (or obese) mice.

We think our trial is the first in the world to study GMT in obese teenagers. 80 participants aged 14-18 will swallow capsules containing gut bacteria extracted from the faeces of four lean donors in an effort to repopulate their microbiome and potentially reverse their obesity.

Join the Liggins Institute on Thursday 24 August to find out all about it.

5.30pm - Drinks and networking
6pm - Presentations
7.30pm - Event closes
Lecture Theatre 011, Building 505, Grafton Campus | Free


About the speakers: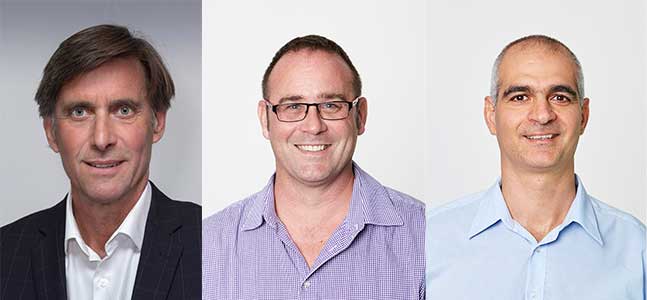 Wayne Cutfield is Professor of Paediatric Endocrinology at the Liggins Institute, and an expert on insulin sensitivity and action in children. He leads clinical research which shows how environmental influences early in life can affect childhood growth and development in ways that could lead to chronic conditions in adult life. A former director of the Liggins Institute, he is now Director of the National Science Challenge: A Better Start - a cross-institution research programme based at the institute.

Dr Justin O'Sullivan is a senior research fellow at the Liggins Institute. His research focuses on the functional consequences of the three-dimensional structure of the nucleus, and his research group published the first method to determine the global genome interaction network, and described a novel DNA interaction pathway between mitochondria and the nucleus. Justin uses experimental and computational techniques to answer biologically relevant questions, such as 'what is the epigenetic structure of a genome within an environment' and 'how do our microbes help make us who we are'?

Dr José Derraik is a senior research fellow at the Liggins Institute who focuses on paediatric research including clinical trials in adolescents and adults at risk of metabolic disease. He is interested in the long-term effects of early life events (such as preterm or post-term birth) in childhood. José is an honorary research associate at Uppsala University in Sweden, where he has been examining also the long-term effects of early life events in adulthood, and he's involved in studies for the National Science Challenge: A Better Start that aim to predict, prevent, and mitigate childhood obesity.