Hear the latest on the cyber security environment and practical steps to be better prepared
About this event
The NZX, Fisher & Paykel, Lion Breweries, the Waikato DHB… never before have we seen so many high profile examples of cyber-attacks in the media. But, how bad is the situation really and is your business at risk?
The landscape in which businesses operate is increasingly complex. With remote working fast becoming the norm and connectivity being critical to business operations, cybercriminals are actively looking at ways to gain access to your business systems in order to steal data, plant ransomware, and / or cause disruption to services. According to our latest research, New Zealand businesses make an attractive target, with more than half saying they'd suffered a cyber-attack over the past year*.
Please join us for an update on the local cyber security environment, an overview of the key attack methods businesses need to be aware of, and some practical advice on the steps all businesses should be taking to better protect themselves against cyber-attacks.
*Aura Information Security, Cyber Market Research Report, November 2020.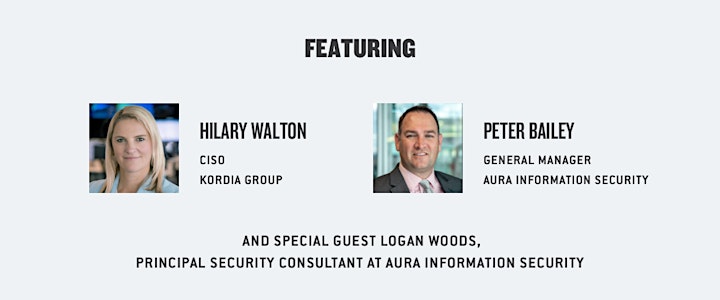 It's a chance to meet some of the experts at the coalface helping NZ business stay secure including two cyber experts from Aura Information Security – Logan Woods, Principal Security Consultant and Peter Bailey, General Manager – plus, local Cantabrian and Kordia Group CISO, Hilary Walton.
We hope you can join us for what we believe will be an informative and insightful event.
Join us:
Date: Wednesday, 28 July 2021 | Time: 4pm - 6pm
Venue: Little Andromeda, Level 1/134 Oxford Terrace
Drinks and nibbles provided.
Space is limited - reserve your place as soon as possible.