Description
How does technology and our attitudes towards it help or hinder our teenagers? How can we as parents, educators and IT industry professionals help promote the positives of new and emerging technologies, whether it be in their pockets, in their classrooms or in their future career direction?
There are concerns that tech is not always good for the world or for us as individuals. In particular, there has been plenty of discussion about side effects, such as cyber bullying and lack of concentration. Let's flip the conversation on the head here and focus on the positive. What can we do as adults, educators, students and parents to understand the digitally-native world our children inhabit? When we seek to understand, encourage and support their journey into adulthood we must also embrace the influence that technology has in their lives, now and in the future. And, more importantly, when we accentuate the positive then we will also be able to identify, promote and embrace technology that is good for our world and our future too.
Come and join us for a lively panel discussion, followed by light refreshments. Inspired by IWiL @ Datacom (Inspiring Women in Leadership)
Our MC for the event is Roni Saul - Roni is a Strategic Interventionist/Relationship Educator. Her expertise covers such topics as attachment, addiction, trauma, emotional intelligence and raising emotionally healthy children in today's stressful society. She has multiple projects such as her company "Tissue for Your Issue" and she recently introduced to NZ "sidewalk talk" a community connection/resilience project. Amongst public speaking events Roni is also a stand up comedian and mother of three children.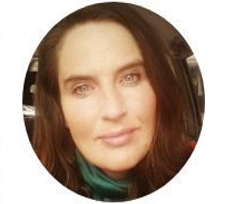 Panel members include: