The SINGLES STARTING-OVER SUCCESS SECRETS 2021 Online Retreat June/July'21
A 7-week Online Intensive & Group Coaching Program - transforming & reinventing your Love Life after a Separation, Divorce or Loss of Love!
About this event
The SINGLES STARTING-OVER SUCCESS SECRETS 2021 Online Retreat
with Mars Venus Love Coach ADRIANE HARTIGAN-VON STRAUCH
Facilitated on ZOOM starting WEEKLY on
Monday, 28th June 2021 and will be completed by
Monday, 9th August 2021
7.00pm to 8.30pm NZST
5.00pm to 6.30pm AEST
3.00pm to 4.30pm Bali
9.00am to 10.30am CEDT
12.00am to 1.30am PDT
You are invited to join a 7-week Online Retreat that will change your Life and Love Life at a time you might need it the most! Going through a wanted or unwanted phase of 'Starting-Over' after a Relationship Break-Up, Divorce or the Loss of a Loved-One is a majorly impacting and transformational time for everyone involved! Many new skills have to be learned and applied! These new experiences & upgrades that shape you will define, how well you create and re-create what's most important to you - and what you and who you LOVE the most!
SSSS 2021 Online Retreat Schedule
THE 7R's of SINGLES STARTING-OVER SUCCESS SECRETS 2021
Retreat WEEK1 - Monday, 28th June 2021
REALITY - The Here & Now - assessing my Love Life
Retreat WEEK 2 - Monday, 5th July 2021
RE-CREATE - What I want & need - and ultimately LOVE to experience
Retreat WEEK 3 - Monday, 12th July 2021
RE-IDENTIFY - The structure of my old Identity versus the new Identity I seek
Retreat WEEK 4 - Monday, 19th July 2021
RESISTANCE - The structural tension within my Love Life
Retreat WEEK 5 - Monday, 26th July 2021
RELEASE - I am ONE with myself and healed around others
Retreat WEEK 6 - Monday, 2nd August 2021
RE-CODE - Setting my new Love-Codes & Intentions into motion
Retreat WEEK 7 - Monday, 9th August 2021
RE-ENGAGEMENT - Dream, Direct & Date!!!
Details about each segment can be discussed with you personally - and will be shaped to your 'needs and wants' within this retreat experience we co-create!
SSSS 2021 RETREAT Process Bonuses are:
7 WEEKLY 75min LIVE CALLS (available as REPLAYS in your personal 'SSSS2021 Coaching Genie' account) plus written & video bonus materials
THREE 1:1 Live Coaching & Visionary Intuitive Calls with Adriane - 30min each
Personal 'Couple' Buddy Calls
Weekly Homework & Readings and YouTube Videos
Private 'SSSS2021' Retreat Facebook Group
1 YEAR of 25% MVLC Coaching Event & Seminar Discounts
After completion: 1st month of free membership to the Love Online School 'The Master Match Makers' (www.themastermatchmakers.com)
Invitations to MVLC Speed Dating
& Certificate of Completion
STARTING-OVER IN 2021
Why attend this 'Singles Starting-Over Success Secrets 2021' Seminar during these uncertain and changeable times we are facing globally?
Are you Single after a painful break-up, a divorce, or the loss of your Beloved? Therefore - is 'getting back into having normal life & to entering the dating & romance scene' harder and more complex than you know from your past experiences?
Would understanding 'why' - and widen your horizon about 'how' to be a more successful & resourceful Single be a great next step in re-creating your Love Life?
Dating and Online Dating habits have extensively changed over the last 12 months - and many more new & existing relationships have not survived the stressful and unprecedented times we are dealing with - while staying grounded, healthy - and ultimately happy in our personal lives. Living with international uncertain & restricting issues like social distancing & border closures adds to the usual social-economical pressure and physiological 'burn-outs' already familiar to many of us before 2020.
More than ever our female and male instinct and intelligence are needed to sustain our lifestyles, relationships, finances, and physical and mental-emotional Well-being - in togetherness and commitment to one another - or moving apart.
Recreating our Love Lives is more and more important to be navigated in a sensitive, aware, and gender-intelligent way - while negotiating with our past & past relationships in responsible and respectful ways!
The truth of the matter is, that Men and Women respond to the reality of 'Change' and 'Re-Relating' very differently - and therefore misunderstandings & misalignments are caused frequently in Singles' attempt to manifest 'new love' - before and after re-arranged first dates.
The core benefit of attending this 60min & Q&A Master Class is the offer & presentation of an awareness & strategy process about how both genders can learn to understand each other much better in the break-up, healing, new dating, and re-creating process of a new relationship - and how to have much healthier & happier experiences with one another while cooperating with much greater harmony and compassion.
Educating Singles & Couples about Gender Intelligence & Relationship Healing - expressed through Conscious Communication, Active Listening, Acts of Contribution and Caring Touch (to mention only a few of the success elements) - has become a great passion in the work of the facilitator and presenter of this online Master Class.
INTRODUCING NZ's MARS VENUS COACH
Adriane Hartigan-von Strauch, in New Zealand's wellness & personal development networks known as 'The Love Coach' transformed her career path in 2011. After being a successful Film Editor & Vibrational Medicine Consultant between Germany & the South Pacific - nowadays coaching & healing relationships and the love lives of many 18 to 80-year-old courageous women and men has become the Love Coach's greatest passion and purpose in her fulfilling globally expanding business life.
Adriane calls the clients she attracts 'Lovers in Transit' – as they usually discover & connect with her at life-changing cross points – seeking 'to love again' and to re-establish a deeper and more fulfilling bond with their existing or new partner. The core group however are females and males in their forties, fifties and sixties - overcoming failed marriages and love relationships which consequently have imprinted unwanted and unresourceful outcomes – by not feeling worthy, not desired or betrayed and abandoned by ex-partners. Educating 'Lovers' in consciously designing & reinventing their love lives is a highly creative & rewarding profession.
Adriane quotes her American business mentor and colleague Dr John Gray, the famous author of 'Men are from Mars, Women are from Venus': "The real heroes of our time are not those who go to war and fight for their countries. The real heroes of our time are those men and women who make a wholehearted commitment to their life partners & home lives – and learn how to happily come & stay together in monogamous long-term or agreement-based seasonal relationships - beyond 'honeymoon phases' and 'marriage crises'!"
As gender-intelligent partnering & communication are not taught by our parents or in schools, open-minded singles (as well as couples) are invited to expand their skillset within a living experience of intimate connections to those one chooses to love. John Gray's latest book 'Beyond Mars and Venus' is a 21st-century relationship developmental testament of a 28-year conscious evolution observed since his first bestseller – a book Adriane highly recommends. Ultimately 'Mars & Venus' stays as a metaphor for acknowledging that men's and women's 'wants & needs' in life and love by nature are very contrary – yet absolutely complimenting.
Being accredited & licensed as NZ's only 'Mars Venus Coach' Adriane offers 'Mars Venus Love, Life & Business Coaching' as well as her very own originally developed style as 'Quantum Love Coach' - in private, retreat, and live seminar settings. In her role as a trained Match Maker Adriane is in the process to launch a global online platform called 'The Master Matchmakers' (later in 2021) - offering 'relationship mastermind' events live & online. Singles and 'Lovers of Life' are personally invited to join Adriane's 'Soulmate Dating Dinners' - currently only held in Auckland & Matakana/New Zealand.
'Singles Starting-Over Success Secrets 2021' is Adriane's latest seminar & retreat project now offered online - live and as a replay after the scheduled zoom meeting.
For all inquiries & booking info please contact
Mobil/What's app +64 27 3170017 or info@lovecoach.co.nz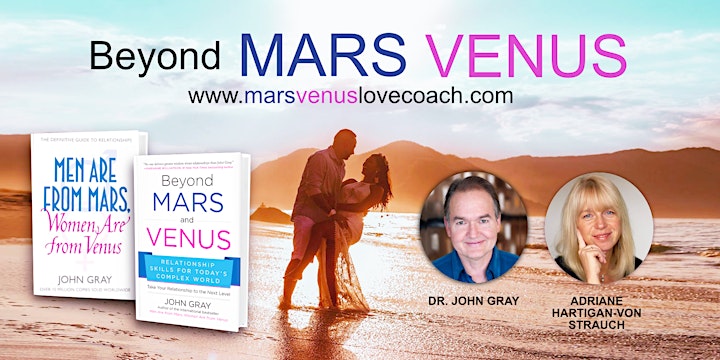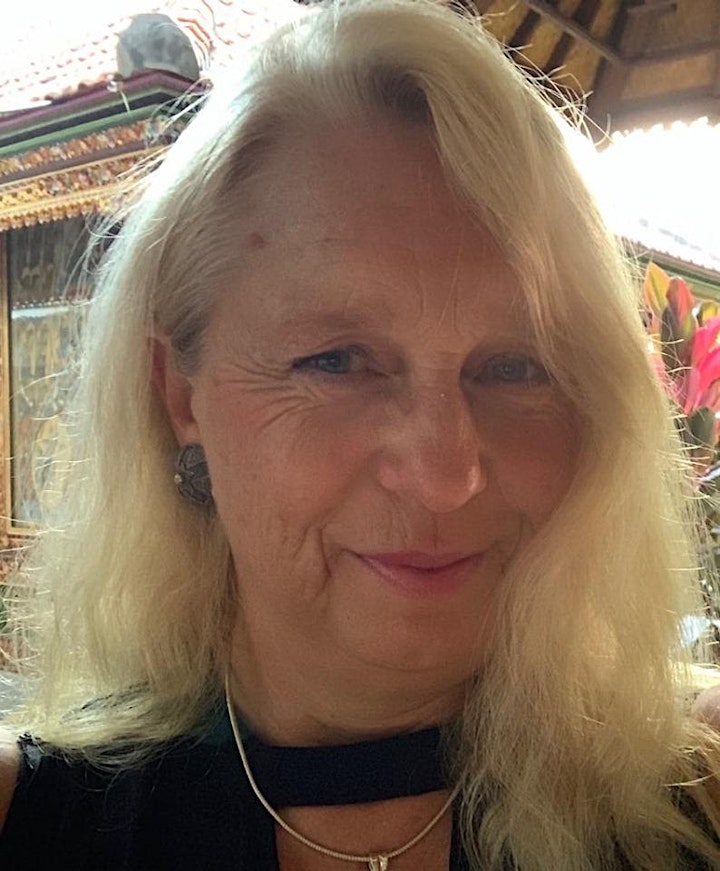 Organiser of The SINGLES STARTING-OVER SUCCESS SECRETS 2021 Online Retreat June/July'21
Adriane Hartigan-von Strauch of LOVE COACH LTD, NZ's only Master Love Coach, is a Relationship - and Intimacy Awakening Coach, Visionary Intuitive, Vibrational Medicine Consultant and Oneness Trainer specializing in transformational therapies and personal development techniques, and maintains a private practice in Devonport and Auckland wide in New Zealand, on invitation, and worldwide in live-seminar settings and on the web.
As a Love Coach her goal is to help you uncover and ignite your core potential and live a love life that is exceptional and beyond your wildest imaginings. While we can't change the past, we can work together to better understand and resolve the changes you are facing right now. Our goal is connecting you to the REAL YOU - discovering your authentic potential for QUANTUM INTIMACY!