About this Event
The Story Collider returns to Wellington for our final show of 2019. Join us Sunday 3 November for a night of true, personal stories about science told live on stage.
From the tragic to the hilarious, we'll explore the deeply human side of science with stories drawn from everyday experiences and truly uncommon occurrences.
Storytellers: Huhana Smith, Victoria Manning, Arihia Latham, Susan Rapley, and Rebekah White.
Co-producers: Ceridwyn Roberts and Dacia Herbulock
For more information, see this show's listing on The Story Collider website.
Doors open at 6:00 pm, show begins at 7:00 pm. Please arrive early for the best seats. Seating is not pre-assigned or guaranteed. Those under 18 must be accompanied by a legal guardian.
Discount of 50% for members of SCANZ (Science Communicators Association of NZ). To join SCANZ visit: www.scanz.co.nz/join/
The venue is wheelchair accessible, but requires entry through the rear of the building - please get in touch with ceridwyn.roberts@gmail.com if you would like to come along and have accessibility needs.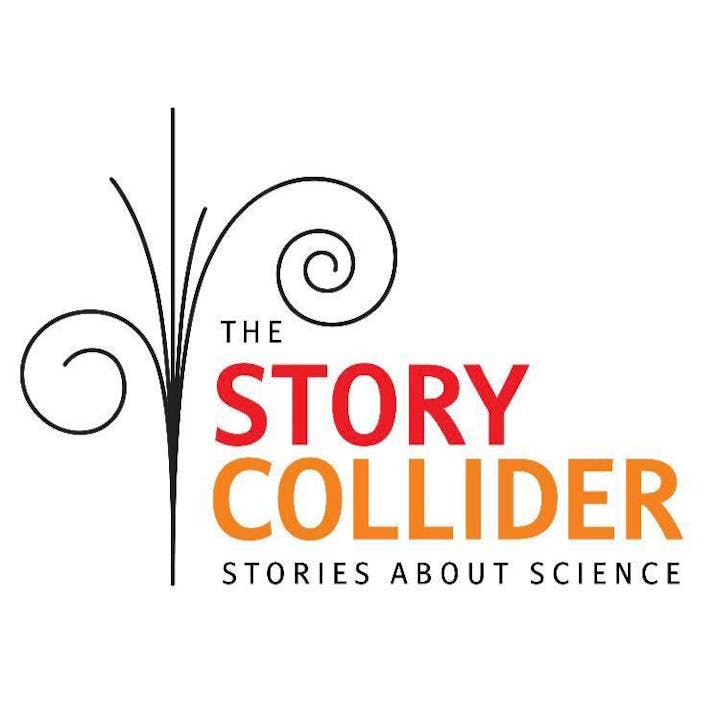 About The Story Collider
The Story Collider is a not-for-profit organisation dedicated to the belief that true, personal stories about science are powerful... And beautiful, hilarious, awful, heartbreaking, and everything in between. Since 2010, we have been working with storytellers from both inside and outside science to develop these stories, and sharing them through our weekly podcast and live shows around the world.
The Story Collier has home stages in fourteen cities -- New York, Boston, Washington D.C., Los Angeles, St. Louis, Atlanta, Chicago, Dallas, Seattle, Milwaukee, Toronto, Vancouver, Cambridge, UK, and Wellington, New Zealand.
For more about The Story Collider, see www.storycollider.org
Code of conduct
Harassment and hostile behaviour is not welcome at SCANZ.
We expect participants to follow our code of conduct at all conferences, meeting-related social events, workshops, community gatherings, and online communication channels.