Description
Come and hear Mike Bennetts, the CEO of Z Energy, New Zealand's most well known fuel distributor, speaking about the motivation and journey to becoming a climate change leader.
Z Energy seeks to better engage New Zealanders on carbon and climate change and offers businesses help to use less fuel. But what are the drivers behind this journey? What does it take to become a leader in climate change action? What keeps Mike awake at night and what are the market opportunities?

In Paris, New Zealand has pledged to reduce our carbon emissions by 30 per cent below 2005 levels by 2030 and to get there the Government will need to implement a bold economic strategy. But what are the actions a leading commercial player in the fuel market can undertake to address climate change?

Mike's presentation will be followed by a light lunch and the opportunity to interact with him and other participants.

Press by invitation only
---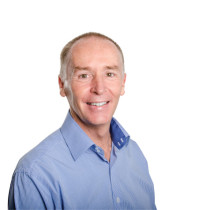 ---
Mike Bennetts is the CEO of Z Energy. He joined Z in 2010 after a 25 year career with BP. His last role with BP was as CEO of BP's Eastern Hemisphere supply and trading business, whose markets included Asia Pacific, the Middle East and sub-Saharan Africa. Mike has previously been a director of companies and joint ventures in South Africa, Singapore and China. Mike was named Deloitte Top 200 Chief Executive of the Year for 2016.