AN EPIC 6 DAY, FUN FILLED ADVENTURE!
About this event
AN EPIC 6 DAY, FUN FILLED ADVENTURE!
UPCOMING PROGRAMS
> Sun 4th – Fri 9th October 2020
> Sun 10 – 15th January 2021
> Sun 17 – 22nd January 2021
Our Ultimate Kids' Surf camp is the perfect action / adventure holiday for kids aged 8 – 16. Each day they will get to enjoy two surf lessons as well as a whole host of other exciting activities, including kayaking, paddle boarding, paddle boarding, volleyball, yoga, a waterslide and confidence course. They will also have all the fun of camp style accommodation, campfires and BBQs.
Building on the Aotearoa Surf holiday programs, which produce confident, happy surfing kids, we have created an all-inclusive kids' camp that'll get your kids riding waves and give them the experience of a lifetime (and let you have a week's getaway in Mangawhai if you choose to be involved).
----------------------------------------------------------------
BOOK HERE: https://www.aotearoasurf.co.nz/ultimate-kids-surf-camp/
----------------------------------------------------------------
EVERYTHING IS INCLUDED:
From transport to the camp, from Auckland, or Albany, to meals, accommodation, activities, equipment… even sunscreen, we've thought of everything and included it in your camp fee. We will provide your kids with fun filled days, packed with activities,that are carefully supervised and appropriate for their age and ability. We make sure that we serve nutritious meals and that our dorm accommodation is always comfortable.
WHERE:
80 minutes north of Auckland. Mangawhai's beach and harbour has everything a great kids' camp needs, from great surf to safe swimming. We'll be camping at Moirs Point camp, with awesome views over the Mangawhai Harbour.
AGES:
This camp is for ages 8 to 16 and is suitable for all levels of surfing and swimming ability – our team of experienced surf instructors and lifeguards will tailor lessons to suit.
SURFING:
Twice daily surf lessons, will take place at Mangawhai Heads Beach, Te Arai Beach or Mangawhai Harbour, ensuring every participant is progressing and gaining ocean and surfing confidence.
ACTIVITIES:
At the camp, which is right on the water, we'll be paddle boarding and kayaking or be on the confidence course, waterslide, playing soccer, rugby or volleyball. At night, activities will include a camp-fire, movies, talent show, concert and BBQ.
ACCOMMODATION:
We offer fun, dorm style accommodation grouped by ages and genders. Campers can choose to be in the same room as friends.
MEALS:
Nutritious meals and unlimited fruit are provided. All dietary requirements such as vegetarian, gluten free and dairy free can be catered for. Please contact in advance to let us know about any allergies or special dietary requirements.
TRANSPORT:
Pickup and drop off service from Auckland to Mangawhai – Parents are welcome to drop off / pick up from camp.
Sunday 12:45 pm Ellerslie Racecourse – 80 Ascot Ave, Remuera (Auckland Car Fair Carpark) 1:45 pm Albany Bus Station – Elliot Rose Ave, Albany (Main platform) 3:00 pm Drop off at Camp – 117 Estuary Dr, Mangawhai Heads
Friday 11:00 am Pickup from Camp – 117 Estuary Dr, Mangawhai Heads 1:45 pm drop off Albany Bus Station – Elliot Rose Ave, Albany (Main platform) 2:45 pm Drop Off Ellerslie Racecourse – 80 Ascot Ave, Remuera (Auckland Car Fair Carpark)
----------------------------------------------------------------
BOOK HERE: https://www.aotearoasurf.co.nz/ultimate-kids-surf-camp/
----------------------------------------------------------------
SAFETY:
Aotearoa Surf has been operating for 16 years with a perfect safety record. We're Surfing NZ & Water Safety approved for surfing and paddle boarding and have a fully qualified and experienced team. We operate a 6-8:1 surfer ratio – one instructor per 6-8 children dependent on age and ability. Our surf instructors are highly qualified and also surf lifesaving awarded, first aid trained, and have undergone full police checks. Our team has a lot of experience managing kids surf camps and large groups.
WHAT TO BRING:
> Bag
> Sleeping bag and pillow
> 5x changes of clothes
> Swimwear and towel
> Bathroom supplies, personal effects and any medication
> All equipment is supplied, however, kids are welcome to bring their own surfboard and wetsuit if they wish
> Head torch or torch
Please note: No electronic devices are allowed (phones allowed for calls)
PRICE:
$950 per child (all inclusive)
$850 per child (early bird special – very limited spaces)
3 or more surfers? Get 5% off, saving $142! (not applicable for early bird pricing)
Payment plans are available, with weekly or fortnightly payments to suit your circumstances.
Places are strictly limited – book early to avoid disappointment!
We'll be keeping you updated daily with pictures and activities and there is an opportunity on Thursday 17th Jan to come watch your child surfing and see the progress they have made!
The Ultimate Kids' Camp Surf Competition
On Thursday of both weeks, we'll run a surf competition, with heaps of great prizes including surfboards, wetsuits, body boards and surf clothing. Parents are invited to come and support their child and check out their progress on these days.
Competition heats:
10am: Platino Surf Comp – 8-10 year olds
12pm: Vissla Surf Comp – 11-12 year olds
2pm: NSP Surf Comp – 13-16 year olds
----------------------------------------------------------------
BOOK HERE: https://www.aotearoasurf.co.nz/ultimate-kids-surf-camp/
----------------------------------------------------------------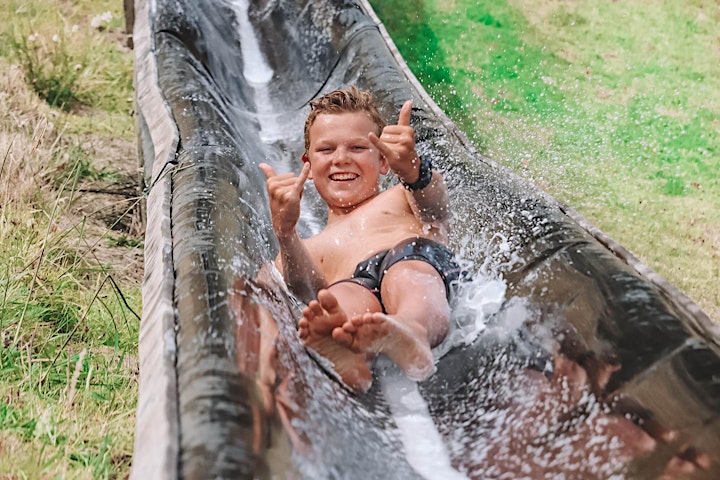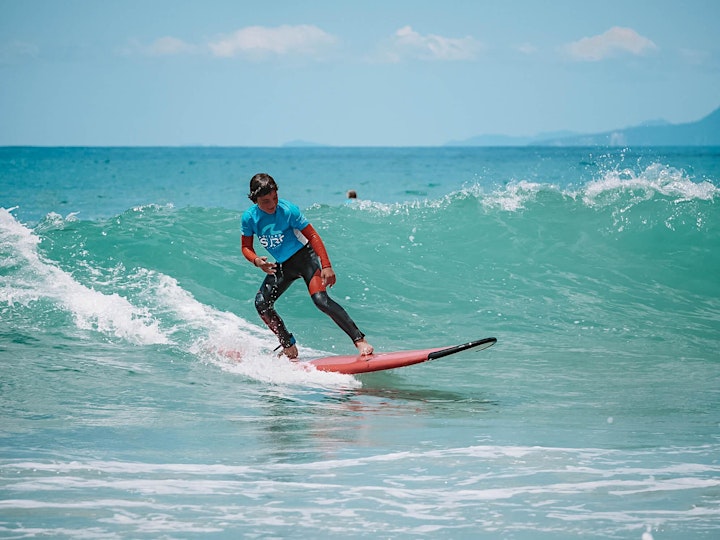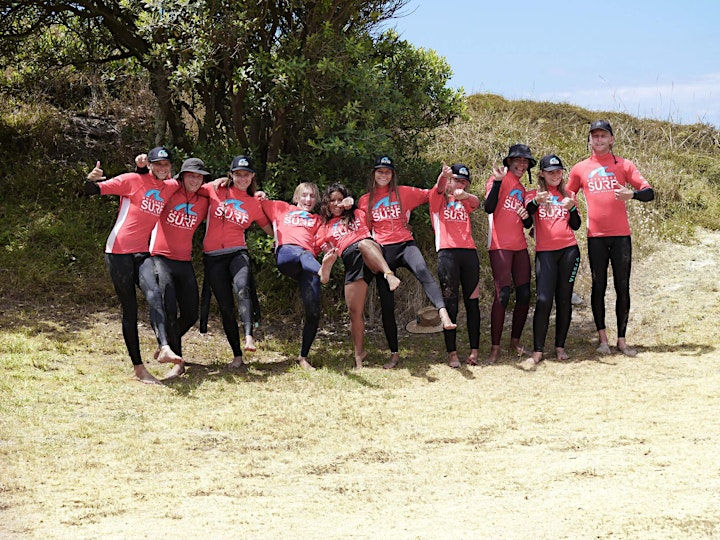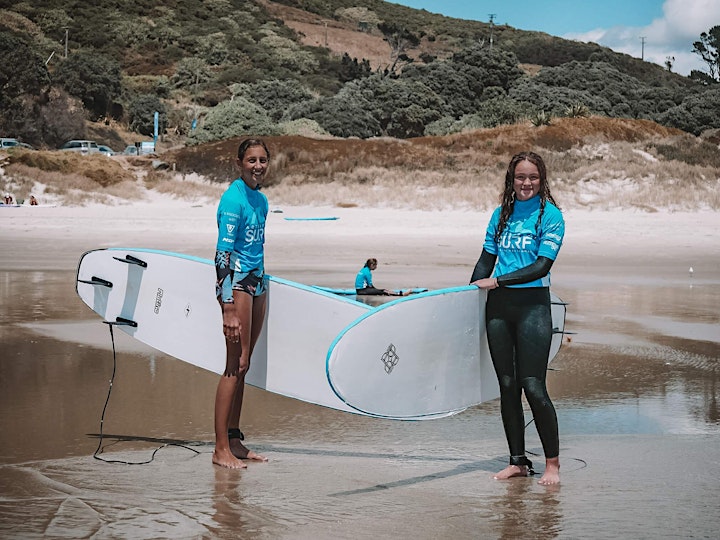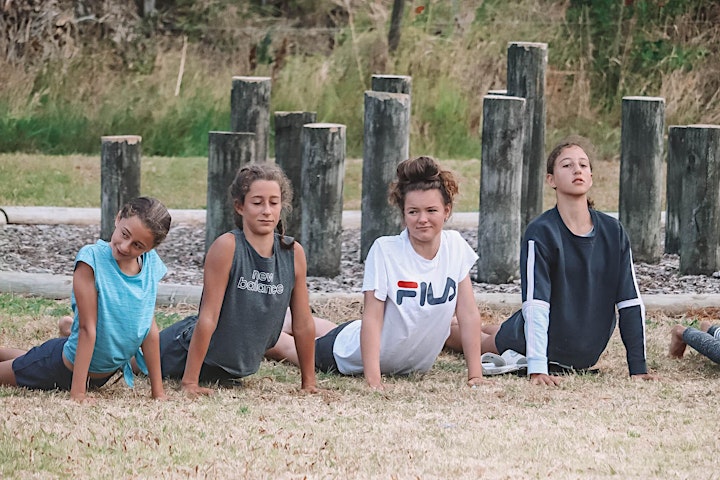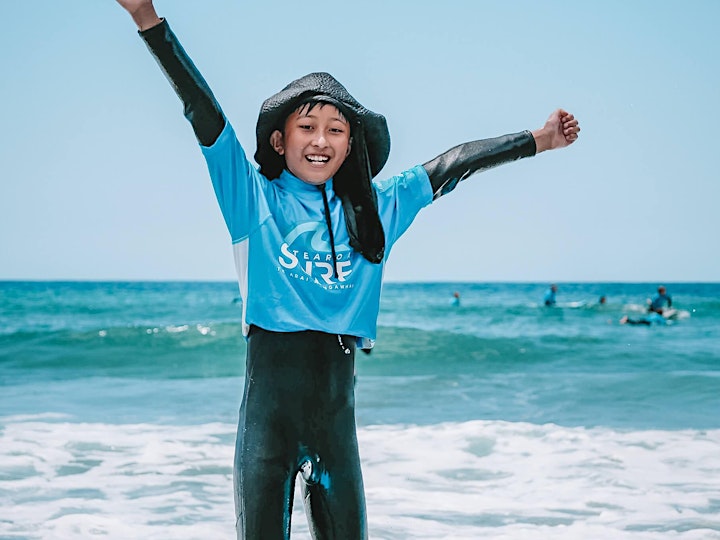 Organiser of The Ultimate Kids Surf Camp