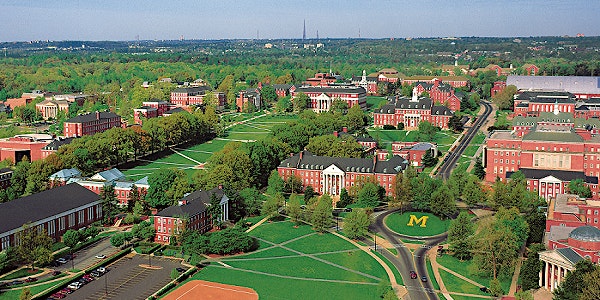 The University of Maryland X UoA 360 International info session
The University of Maryland X UoA 360 International info session
About this event
Join us for The University of Maryland X UoA 360 International info session on 4 August at 12:30 pm NZT to learn more about being an exchange student at The University of Maryland.
As a University of Auckland student, you can spend one or two semesters at The University of Maryland while earning credit towards your UoA degree through the 360 International Semester Exchange Programme!
The college experience is about stretching your brain muscles, exploring new ideas, and self-discovery. There's no better place to do it all than the University of Maryland, one of the world's top-ranked public research institutions. Located just outside Washington, D.C., the campus is a 1,250-acre oasis in suburban College Park, with green lawns, shady oak trees, and stately architecture. The campus is a short Metro ride from all the culture and opportunities of such an international city—You'll be a car, bus, or train ride from Annapolis, Baltimore, Philadelphia, and New York (not to mention within 45 minutes of three major airports). And the university's shuttle buses make it easy to get around College Park, with its eclectic hangouts and cool vibe.