Description
On the frontline of research understanding the causes of Alzheimer's since the mid-1980s, Professor Peter St George-Hyslop is a leading researcher into neuro degenerative disorders including Alzheimer's disease, Parkinson's disease and frontotemporal dementia.
Peter's research has profoundly improved our understanding, diagnosis and treatment of neurodegenerative disease prominent among older people. He is well-known for his discoveries of several genes that when mutated, lead to early onset hereditary Alzheimer's disease.
Professor St George-Hyslop will deliver an overview of the latest research efforts being carried out worldwide to better understand neuro degenerative disease.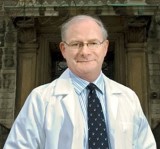 Peter St George-Hyslop is currently the Professor of Experimental Neuroscience, University of Cambridge.
PUBLIC EVENT | GOLD COIN DONATION - please register to guarantee your seat.
Proceeds will go to Alzheimers New Zealand.

This event is presented by Ryman Healthcare in partnership with Royal Society Te Apārangi, with kind support by Massey University.
Views expressed at this event may not reflect those of Royal Society Te Apārangi.