Towards A Circular Agriculture: A Dutch Perspective
Description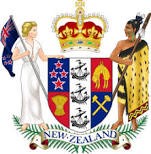 Hon Damien O'Connor, Minister of Agriculture
In association with
Riddet Institute & The Embassy of the Kingdom of the Netherlands
Invites you to attend a public talk by
Prof.dr.ir. Louise O. Fresco
President Executive Board Wageningen University & Research in the Netherlands
"Towards A Circular Agriculture: A Dutch Perspective"
MC: The Netherlands Ambassador Mira Woldberg
The Grand Hall, Parliament Buildings, Wellington
Tuesday, 4 December 2018
From 5:30pm to 7:30pm (including refreshments)
Please register to join us, and share this invitation with interested colleagues. Do list the name of each person attending as the guest list is required by security.
Note: We recommend to arrive at Parliament by 5:15pm to go through security.
Questions? Email the Netherlands Embassy at wel-ea@minbuza.nl or 04 471 6390
Prof.dr.ir. Louise O. Fresco
Professor Dr Louise O. Fresco is the President Executive Board Wageningen University & Research since July 2014. She is a globe-trotting advisor on sustainable agricultural and a leading food expert.
Louise O. Fresco is a member of the Royal Netherlands Academy of Arts and Sciences, a member of the Royal Swedish Academy of Agriculture and Forestry in Stockholm. She is also a member of the Council of Advisors of the American World Food Prize, a member of the 3rd Steering Committee of the High Level Panel of Experts on Food Security and Nutrition of the UN, and other scientific memberships. She is Board Member Foundation of the Dutch National Opera & Ballet Fund, and member of the Ambassadors of the National Holocaust Museum.
Professor Fresco served as a non-executive director of Unilever. She was on the Supervisory Board of Rabobank, and the Socio-Economic Council (the highest advisory body to the Netherlands Government).
Professor Fresco was the Assistant Director-General at the FAO (Food and Agriculture Organization of the United Nations) in Rome from 2000 to 2006. She was responsible for agricultural production and food supply.
@LouiseOFresco twitter
TedTalk Louise Fresco on feeding the whole world
Keynote at the Forum for the Future of Agriculture