Description
A national language policy would provide benefits to Aotearoa New Zealand society: it could encourage common goals about citizenship, cohesion and justice for its people. Many New Zealanders have first hand experience living multilingual lives within the context of what remains a predominantly monolingual society. Others aspire to a future where they, or their children and grandchildren, can participate fully in a multilingual world.
Any discussion of what a national language policy might offer our families, communities and society needs to allow the voices of as many people as possible to be heard.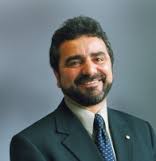 Victoria University of Wellington is pleased to welcome Professor Joseph Lo Bianco to Wellington for an informal discussion of how we might all contribute to a future in which language diversity is more central to everyday life and decision-making. Professor Lo Bianco has extensive experience working on language policies and planning all over the world, and this is a remarkable opportunity to benefit from a more informal discussion with a world leader in this field.
The World Café format gives you the opportunity to meet in smaller groups and to discuss what kinds of bottom-up and top-down actions would be needed if we were to forge a multilingual and global community that respects and encourages language diversity. Topics may include things like: What is our obligation to maintain existing languages spoken in New Zealand's homes and communities? How important are our changing material and trading needs in shaping New Zealand's language needs? Who is responsible for encouraging language use and language vitality?
You will have a chance to move around at least two discussion themes before we pool everyone's thoughts and comments. Professor Lo Bianco will have a chance to respond to the feedback from the different groups, drawing on his own practical experience in this area.
Anyone with an interest in languages in Aotearoa New Zealand is welcome to claim a place at this event.