Transformation: a Business Perspective
About this event
Even more than ever, businesses need to be adaptive, nimble and resilient. Yet when we talk agile transformation, it is often from the perspective of those doing or participating in the transformation. But what about the business executive perspective?
What is the business case for agile transformation and how is it discussed, supported and managed at the top table? What is involved in sponsoring an agile transformation? How do we align agile with tangible business outcomes and keep teams/squads/tribes focused on outcomes?
Our June event explores this theme to share learnings and support one another as a business community.
Panel
Hema Patel is the former CEO of Lightbox - the agile pioneer born from Spark Ventures.  She came to the CEO role from a chartered accountant background and admits "my brain thinks in dollars". Naturally, she has a commercial lens to agile transformation and is known for relentlessly asking "when do we realise our transformation ROI?"  She brings a business perspective on leading agile change that will be invaluable to the community.
Mark Templeton is the CEO of Aeroqual - a high growth NZ success story that is changing the way people understand the air they breathe.  He has a strong track record in leading technology companies through international growth and is passionate about innovation, culture, agile strategy, design thinking, and Leadership.
Richard Phillimore-Smith is the Tribe Lead & Head of SME Sales at Vodafone. With close to 18 years experience at Vodafone in both the UK and NZ, Richard has worked across all parts of the company, including Business Sales, Marketing, Product, Commercial and Services. Most recently he has been part of the Agile at scale rollout, and as Tribe Lead for SME Segment has lived first hand the experience of leading a large team through the change.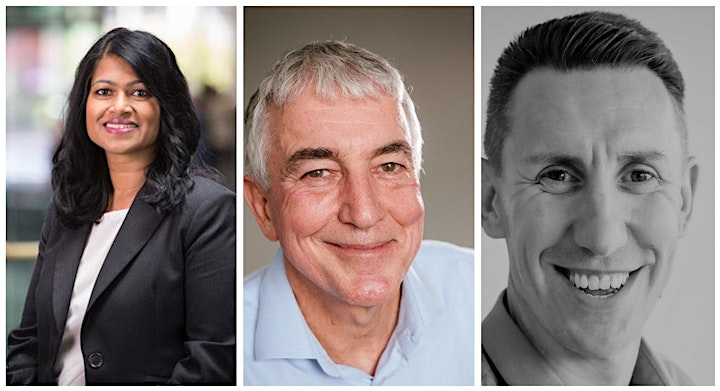 Format
We will be running our usual format - 3 speakers, prioritized audience-generated questions, answers from the panelists in 4-minute rounds.  Further details of the platforms will be sent prior to the event.  
Organiser of Transformation: a Business Perspective
The Agile Leadership Collective a safe and supportive space for leaders to support each other with the challenges they face modernising their businesses.
We operate regular in-person (or online) events, plus a LinkedIn group where we share tips, articles and strategies to help each other develop companies that are customer-focused, adaptive and highly competitive.
The ALC is for business leaders and executives. It is not for practitioners, consulting companies, vendors or service providers. We discuss topics such as modern leadership, new ways of working, different organisational structures and operating models, and approaches to remain highly relevant in the eyes of our customers.
In the interests of the group, membership is strictly managed.