Description
Please note - due to popular demand THIS EVENT IS NOW SOLD OUT - You can REGISTER HERE for the next one we're running in Auckland on Wednesday, 14 February.
Who's it for?
Tune In: Unlocking the Power of Self-Talk is for women who are wanting to:
Create space in a noisy mind
Quieten self-doubt and build confidence
Turn their Inner Critic into an Inner Coach
Deal with 'Imposter Syndrome' and back themselves
You might be a woman in the early years of your career or one in a senior position grappling with all the challenges that presents. You might be a woman juggling a young family and work, or one dealing with the demands of aging parents. You might be contemplating drawing a line under your corporate career to do your own thing or making a complete change as 'the second act' approaches. You might be a woman building a business or one pursuing a career in the arts or not for profit/purpose-led sector.
NO MATTER the personal place of streeeeetch in which you find yourself - getting present to your own experience and learning to drive your own mind are skills for life.
Sound like you? Then make yourself a priority for ONE DAY. Better yet...get a group of friends/colleagues together and make it a shared learning experience with your support crew.
Our last event sold out quickly with several companies buying blocks of tickets and taking advantage of our 'buy 4 get 1 FREE' offer so if you feel inspired to attend get yourself booked in! Places strictly limited to 30 people.
What is it?
Tune In: Unlocking the Power of Self-Talk provides a much-needed opportunity to increase awareness around the constant stream of 'chatter' going on between your ears, the negative impact this has if left unchecked BUT the power it offers as a guide and self-coaching tool when harnessed.
This is a one-day workshop style event that brings women together as a learning community to share their experiences and insights as they explore their internal dialogue, the impact it's having on their wellbeing, engagement, and performance, and how to tune in and take charge of it.
Think of it as learning to tune the dial on your internal 24/7 live streaming station from bad talk-back radio to powerful coaching conversation!
This is a practical, conversation based workshop that allows you to reflect on, connect with and share your own experience; learn from the experience of others; and contextualise new tools, practices and frameworks within your own personal and organisational reality.
Why is it important?
When it comes to the challenges and obstacles we all face as part of a 24/7, always on, increasingly volatile and uncertain life and business environment, self-talk can be our biggest enemy or our most powerful ally.
But…we just don't know how to tune in to it and even if we do, we don't like what we hear. In a series of studies in 2014, people preferred to distract themselves by self-administering electric shocks rather than sit alone with their own thoughts for between just 6-15 minutes!
Self-talk simply isn't something we learn how to listen to, handle and harness as part of standard technical and professional development. This is where the importance of personal leadership development is becoming clear. In the face of immense, convergent and rapid change (at work AND at home) our ability to participate, contribute and create value in any context, from any role is becoming more and more challenging. Increasing self-awareness and the capacity for inner self management should be foundational development for everyone.
Workshop outcomes
By participating fully in the Tune In: Unlocking the Power of Self Talk workshop you can expect the following outcomes:
A new awareness and wider perspective on your internal dialogue
Personal leadership insights, practices and frameworks to implement immediately to improve your ability to tune in to and take charge of self talk
Increased focus on listening to others rather than getting caught up in your own thoughts
Identified opportunities to develop new habits and practices to grow your ability to use 'chatter' as a self-coaching tool
An action plan based on learning insights and a new professional community to support you in your evolution.
Ticket Options
Early Bird Single - $490 incl GST and booking fee -

available until 3 October

Early Bird 'Buy 4 Get 1 FREE' - $1950 incl GST and booking fee -

available until 3 October

Standard Single - $590 incl GST and booking fee
Standard 'Buy 4 Get 1 FREE' - $2450 incl GST and booking fee
PLEASE NOTE - tickets stricly limited to 30.
Your Facilitator
–
Kate Billing
Kate is a Co-founder of Blacksmith, one of New Zealand's top leadership development practices (www.blacksmith.co.nz) and a sought after speaker, author, facilitator and mentor.
Along with over 20 years in the people, culture and leadership industry, Kate has earned a 'life university' PhD in suffering as part of the human condition and developed a deep appreciation for the value and importance of personal growth. It is this magic combination of experiences, her realness and her commitment to a conscious approach to life, leadership and business that makes her a leader in the field of personal and organisational evolution.
"Don't let who you're being get in the way of who you could become." - Kate Billing
Kate has worked with leaders across a range of organisations and industry sectors including: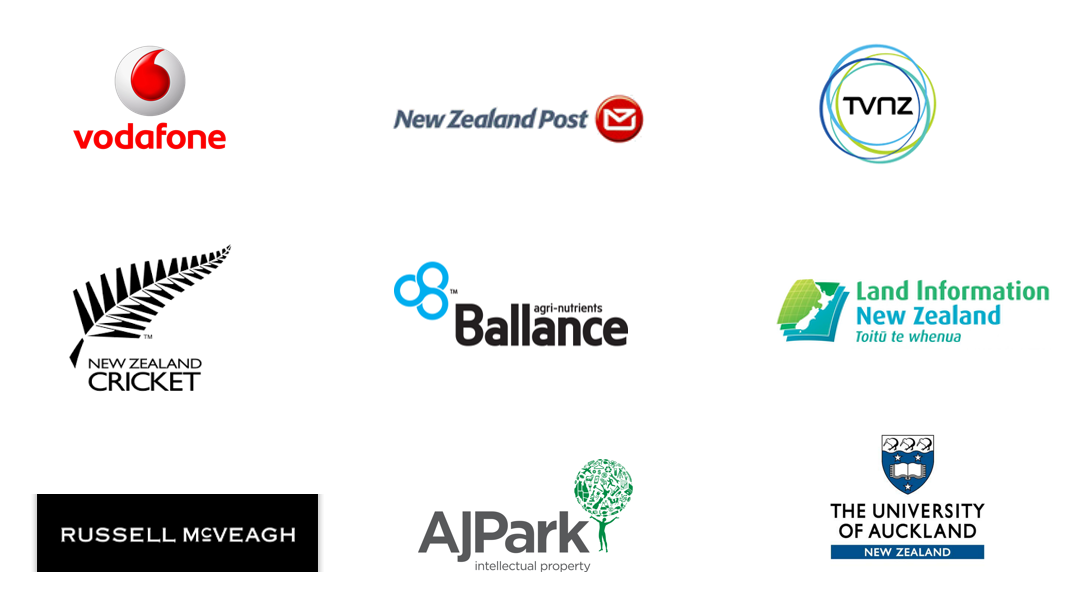 "The leadership work we have done with Kate has been inspiring. The mindset and perspective we have achieved with Kate's guidance has set us up for a quantum leap forward in our ability to both unlock the potential of our teams and enjoy the ride ourselves. Where we have seen obstacles, Kate has always been able to see a path through them. It has been as much a journey for "self" (more being and less doing) as for our organisation."
- Partner, Russell McVeagh (Law)

"Kate has a very authentic, warm and engaging manner and yet is able to challenge people to see things from different perspectives, to "look inside" themselves more and thereby be willing and able to want to make changes and try different things. She is able to mix humour with seriousness and creates a very safe place for people to be." - Head of Organisational Effectiveness & Change, Vodafone (Telecommunications)
FAQs
Where can I park?
The Wynyard Quarter is designed to embrace the future of Auckland as the world's most liveable and walkable city by encouarging those who live, work and visit the area to arrive on foot, use public transport or via taxi/Uber. We recommend Green Cabs - their app is awesome and they are the only carbon neutral taxi company in NZ!
All day parking is extremely limited in the Wynyard Quarter however if you are dirving into the city, and don't have a usual carpark, then the easiest parking is at the Downtown Parking Building. From there its a very pleasant walk through the Viaduct Harbour and over the footbridge to the Wynyard Quarter and Generator, the newest member of the GRID/AKL family. Just remember that the walk is uncovered and this is Auckland so we recommend a brolly if there's any chance of rain. You can learn more about GRID/AKL and how to get there HERE.
What's the refund/transfer policy?
We don't offer refunds for this learning experience however you may transfer your place in this workshop to a friend or colleague, just let us know their names and details in advance.
Can my dietary requirements be catered for?
Snacks and lunch will be provided as part of your registration and we will be in touch in advance of the workshop to ask about dietary requirements so keep an eye out for an email from Kate.
What do I need to do to prepare?
Dress – comfy casual layers so you can warm up or cool down as you need and a brollie/coat if it looks like rain
Phone – this will be an 'unplugged' day so make sure those that will want to connect with you understand you won't be glued to your phone
Materials – yourself and a learning mindset – we'll provide everything else!