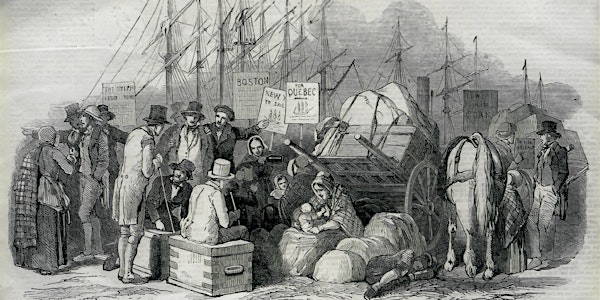 Turbulent & worthless characters: Irish immigration and Australian bigotry
Location
Old Government House Lecture Theatre (102-G36)
24 Princes Street
Auckland, Auckland 1010
New Zealand
Explore the origins and patterns of Australia's hostility to new arrivals.
About this event
On 12 November 1796 the New South Wales Governor, John Hunter, wrote to the Duke of Portland bemoaning the behaviour of Irish convicts who had been sent to the colony. At a time when purposeful labourers were required, Hunter received Irish prisoners, whom he described as 'horrid characters … who, I confess, I wish had either been sent to the coast of Africa, or some place as fit for them'. Hunter's condemnation of the recently-arrived Irish signalled the commencement of an anti-immigrant strain in Australian life that has proved persistent and deeply ingrained. Focussing most closely on the experience of Irish immigrants, this lecture investigates the origins and patterns of Australia's hostility towards new arrivals.
Malcolm Campbell was born in Sydney, Australia and studied at the University of New South Wales before taking up a lectureship at the University of Auckland. His research on Ireland and the history of Irish emigration has seen him hold fellowships at the University of Missouri, the Australian National University, The University of Liverpool, The University of Washington, and Trinity College Dublin. He has been Head of The Puna Aronui The School of Humanities since 2014.
Reception: From 7pm following this lecture
Drinks and nibbles will be provided in the Members Lounge of Old Government House