Description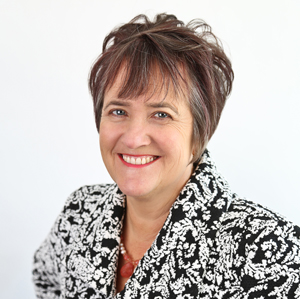 In these 2 x ONE DAY WORKSHOPS in Auckland this July multi-award nominated health and empowerment coach Kim will teach you exactly how to SAY NOT TO BULLIES and ASSESS AND STOP YOUR STRESS!
NOTE: A light lunch is INCLUDED in the workshops - see order form for dietary requirements
NOTE: By purchasing both workshops on this registration page you will save yourself $$ but if you want to only purchase one workshop by itself, please see the single registraton pages for this (bottom of page or go to http://kimknighthealth.eventbrite.com).
STOP THE BULLIES - SATURDAY 23 JULY
Is this you...?
• People are often mean, offensive or cruel, but the words get stuck in your throat when you try to stand up for yourself ?
• Your gut feeling about their treatment is it just doesn't 'feel' right, but your head rationalizes away their behaviour?
• You feel sick to the stomach, upset, isolated, can't sleep, worry, self-doubt and think you may even be going mad?

Rest assured, you are not crazy and you don't have to put up with this. During this laser-focused, hands-on one day workshop you will learn a simple 5 step technique to stopping bullies in their tracks.
Using the signature Mickel Therapy 'Keys to Health' method, you will learn how to create clear boundaries around unfair treatment in a safe, effective way, plus how to express your needs and make yourself a priority without feeling guilty. And a lot more!

In this workshop you will learn:
• The hidden reasons behind why people bully
• Why we can find it so difficult, even impossible, to stop people mistreating us, even when we want to
• The new habits and behaviours you must put in place to stop bullies
• A step-by-step, paint-by-numbers technique for stopping people treating you badly
• And much more!
In short you will learn how to stop bullies and take back your power safely and effectively.
For a more detailed outline and to register for only the bully workshop, go to:
STOP THE STRESS - SATURDAY 30 JULY
In this ONE DAY WORKSHOP you will learn exactly how to ASSESS AND STOP YOUR STRESS!
Is this you...?
• You're stressed, impatient, even quick to anger, and never seem to have enough time to do everything on your to-do list
• You can't switch your mind off and lie awake at night worrying or creating worst-case scenarios of what may happen
• You feel overwhelmed with juggling family, work, children, friends, life and never seem to have enough time for YOU
Don't worry you are not alone! We live in a crazy busy world where 'doing' has become more important than 'being'.
But there is a way out, and it's easier than you may think, as long as you are prepared to 'assess your stress' and make some changes in your life.
As the saying goes, 'the definition of insanity is doing the same thing over and over again and expecting a different result'.
Is it time to experience more harmony in your life?
Come and learn how in an easy practical way.
For a more detailed outline and to register for only the stress workshop, go to: https://stop-stress.eventbrite.co.nz
NOTE ABOUT REGISTRATION
You can register for each workshop individually (see Kim's individual workshops on Eventbrite below) but if you want to attend both workshops, register on this page for the best rate!
MORE INFORMATION
Come and listen to Kim's free seminars at the Green Living Show '5 Top Techniques for Stopping Stress'.
For details of her free seminar go to www.organicexpo.co.nz
Due to event hire and catering requirements all ticket sales are final and there are no refunds, although you may transfer your ticket to someone else.