MedView brings you this UCAT workshop to help you successfully gain admission into medical school!
About this Event
Are you prepared for the UCAT exam?
The UCAT is a 2 hour, computer based test which is divided into separately-timed sections, each examining key areas important to success in the medical field.
This event is an introduction to studying for the UCAT and offers insights from UCAT expert's and a detailed exploration of each section of the UCAT.
If you have questions about the sitting the UCAT, or you are interested in learning about how MedView can help you prepare, be sure to attend this event.
An introduction to the UCAT exam covering everything students need to know in 90 minutes!
Download your FREE UCAT Worksheet here!
About MedView
MedView is the leading medical school preparation organisation in Australasia, with a proven record of success. Unlike our competitors, we know that the UCAT or GAMSAT aren't the only part of your medical school application - admissions, academics, exams, and interviews - we support it all. We deliver customised and tailored support for every part of the application process; we are your one-stop-shop for getting into medical school and deliver the best, most holistic support available.
What We Do
We specialise in preparing students for entrance to medical schools across Australia, New Zealand and the UK. Our students work with a diverse team of top tutors, consultants, and strategists both in classroom and private 1:1 settings, to maximise their academic capabilities, improve their application profile, UCAT and GAMSAT exam and MMI interview results.
What Makes MedView Students So Successful?
At MedView we have worked with 2,000+ students - many of whom are now studying at Australia, New Zealand & the UK's best medical schools including Oxford, Kings College and more. Dedicated to the student experience, personalised engagement and app-tracked progress, we have invested in, and developed, the most advanced education technology available to help medical students succeed.
Why You Should Attend
Many students leave their preparation until it is too late. This event is an exploration of the postgraduate pathway into medical school so you can get a head start.
What You'll Learn
An introduction by our UCAT expert on UCAT basics, including a detailed evaluation of each section of the exam
Guidance on which medical schools are part of the UCAT Consortium
Tips of preparing and studying for the UCAT
Sample questions from our expert UCAT Tutors
Q&A with current medical students to conclude the session
How MedView works
Invite your friends and parents, and join us at this free online med-prep event!
During the event, you will have the opportunity to discuss the UCAT with MedView's UCAT Expert. Callum will provide in-depth knowledge related to the UCAT and how to best prepare.
Callum Chalmers graduated from the University of Auckland with a Masters in Biomedical Science in 2018. Graduating top of his class with 9 first in course awards, he knows what it takes to be successful at university. He has been working at MedView for two years as an Education Coordinator and has helped advise over 200 student's on their journey to medical school.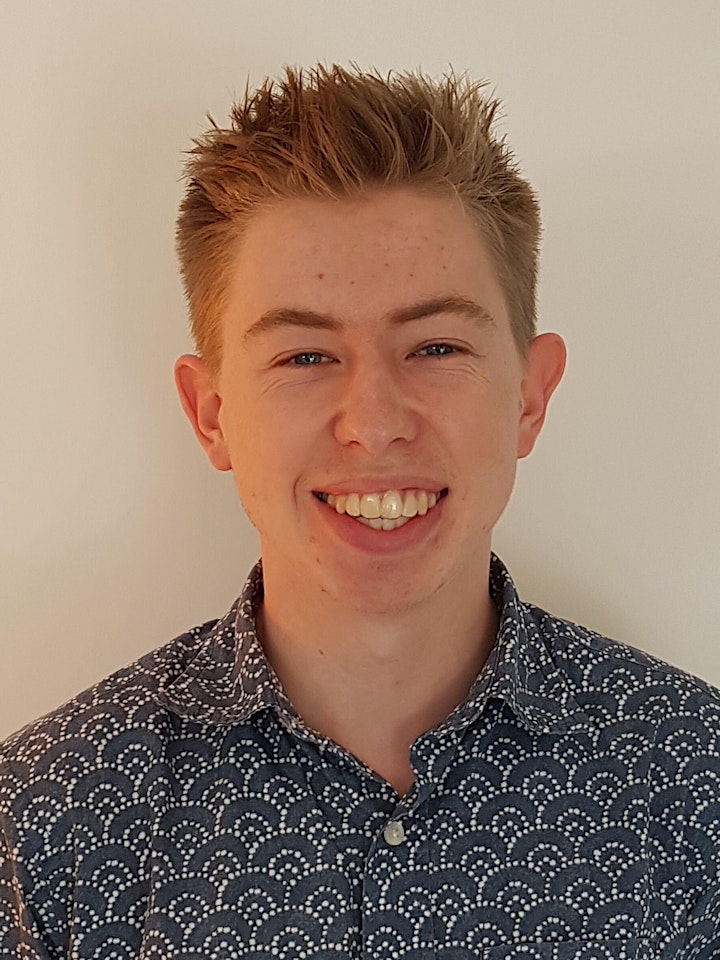 Event Details
Location: Level 3, 125 Saint George's Bay Road, Parnell, Auckland
Date: Saturday, November 14, 2020
Time: 1pm
Accessible Facilities: Parking
Tickets: Free
Registration: Please register your tickets through this event page
Drinks and snacks will be provided during the event
Due to the limited number of tickets, if you are interested in this event, please register as soon as possible.
To learn more about MedView, please visit our website
If you want to understand how MedView's personalised tuition fits the different needs of students, please make an appointment with an Academic Advisor for free!
Why Choose MedView?
MedView believes in a holistic approach to medical school admissions, meaning we surround the student with a team of experts to help develop their candidacy and skills in all three major pillars in their journey to medical school. We don't just create students to succeed in their medical school admissions, we create students who become top doctors with lifelong leadership, skills and connections!
Discover Life as a New Zealand Medical Student