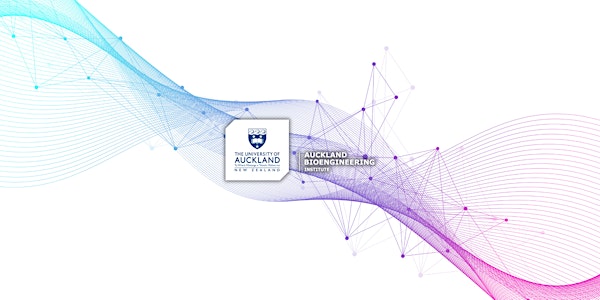 Understanding and designing proteins through computational efforts
Sales Have Ended
Registrations are closed
Thank you for supporting the Auckland Bioengineering Institute!
Protein understanding and design through computational methods based on a direct and empirical integration with experiments
About this event
Evolved to perform a large set of functions related to as many shapes, proteins are the workhorses of life. The ability to understand, control or design proteins is linked to our capacity to characterize their behavior at an exhaustive level of detail. For this, the combination of experiments and simulations represents a powerful coupling.
Tackling protein characterization and design solely by experiments is destined to fail. Similarly, theoretical protein scientists literally "walk in the dark" without the aid of experiments, which shed light on a meaningful characterization of molecular behavior. Within this premise, and especially for the study of protein intrinsic disorder or protein design, computational methods and their tight and direct integration with experiments are paramount. I will overview the recent work of my group that targets the understanding and design of proteins, within the spheres of cellular biology and biotechnology. I will span across the methodological advancements proposed for the determination of intrinsically disordered protein dynamics, the relation between substrate dynamics and specific activity of carbohydrate-binding enzymes, the design of new protein variants useful for industrial applications and the study of the protein behavior within large macromolecular complexes. More importantly, the talk hopes to provide an overview of strategies useful to directly combine experimental and theoretical efforts.
Dr Davide Mercadante
Senior Lecturer, School of Chemical Sciences, University of Auckland
In 2020, Davide joined The University of Auckland as a Senior Lecturer in the School of Chemical Sciences. After graduating in pharmaceutical biotechnology in Naples, Italy, he obtained a PhD in Chemistry at The University of Auckland, split between Auckland and Cambridge as a European Molecular Biology fellow.
Davide returned to Europe to join The Heidelberg Institute for Theoretical Studies in Germany, where he focused on studying protein conformational dynamics using computational methods. As a computational scientist not afraid of the lab, he then joined the group of Professors Benjamin Schuler at Zürich University where he interfaced molecular simulations with single-molecule Förster resonance energy transfer spectroscopy (smFRET): keeping a foot in both the experimental and computational worlds.
Today, Davide leads a theoretical biophysics group that employs computer simulations directly coupled with experiments, to investigate molecular dynamics of structured and disordered proteins, to ultimately understand and design molecular function.
To find out more about ABI news and events, subscribe to our newsletter: www.auckland.ac.nz/supportabi