Description
Kia Ora, Malo e lelei, Talofa lava, Taloha ni, Ni sa bula, Kamon aso, Kia Orana, Ni Hao, Namaste, Ram-Ram, Salām, Sanibona, Ola.

Are you a community organisation in the Manurewa Local Board area that needs support in the following?
Funding

Governance Support

Community connection

Sustainable outcomes

Diversity, inclusion and participation of senior citizens

Maori and Pacifica Rangatahi.
We welcome you to join us to discuss your community aspirations and needs.
Event details
What: Understanding the Empowering Communities Approach to Support Community Aspirations
When: Wednesday 26th June 2019, 10am – 1:30pm
Where: Manu Tukutuku, 32 Riverton Drive, Randwick Park
Cost: Free
Lunch: Lunch and refreshments provided.
Contact: info@myrivr.co.nz
Proudly brought to you in partnership with:

Powered by: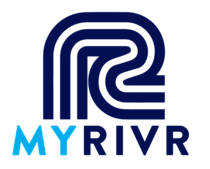 ---
---
---
Background:
The Empowering Communities Approach (ECA) Work Programme Community Empowerment Unit (CEU) Strategic Broker has identified opportunities to explore further and help the Community Empowerment Unit to listen to the Communities meaning and or interpretation of Empowering Community's Approach.
What does it mean for them?
How can we support the communities that need governance support?
How can we support funding applications better?
How can we nurture those that have planted the seeds before us?
Where can our communities continue to connect?
Purpose:
Listening to what Empowering Communities Approach means for Manurewa Community's.
This is the first of a 3 phased series of events so that we can track progress. The 3 phases are:

Phase 1. Listen to the community's interpretation and understanding of ECA.
Phase 2. Work collectively to support the community.
Phase 3. Follow-up on successful outcomes and celebrate.

This event is bringing together communities to understand the Empowering Communities Approach to Support Community Aspirations.