Unearthing the past to foretell the future | a public lecture
About this Event
The School of Environment's 2019 Bartrum Lecture
The currently observed trends and anticipated consequences of an acceleration of sea-level rise pose a series of threats for the future of people living in coastal communities.
We can detect how sea level has changed in the past because we can reconstruct the position of former sea-levels, even though sea-level history has varied geographically.
The investigations that enabled us to decipher past sea-levels also provide insights into how coastal land forms responded as sea level changed.
This presentation will examine how these archives of past sea-level changes can be deciphered and the extent to which models of future behaviour can be reliably developed.
Simulation modelling offers a suite of tools that appear to give coastal managers guidance, but such models need to be evidence-based in order to validate model behaviour.
However, uncertainty remains about how coasts change at decadal to century timescales that are particularly important for managers and policy-makers.
Many coastal systems appear to have shifted from their natural domain of behaviour during the Anthropocene, posing a new set of challenges for environmental scientists.
Drinks and nibbles will follow this lecture in the break-out space, Level 6, Building 302.
Registrations are essential as seats are limited.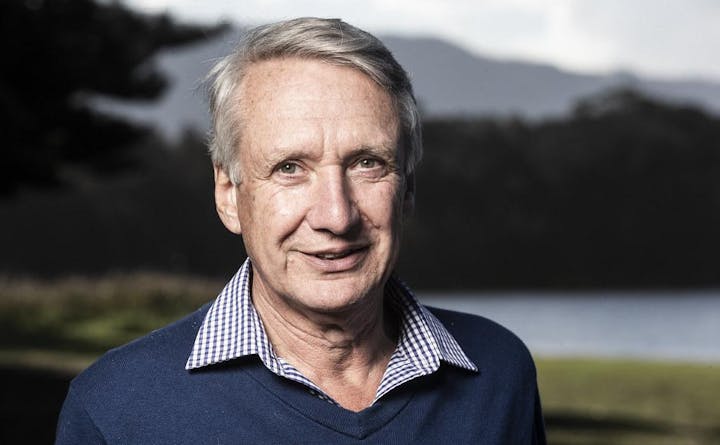 About Professor Colin D. Woodroffe
Professor Colin D. Woodroffe is a coastal geomorphologist with research interests in the morphology, stratigraphy and sedimentary dynamics of coasts.
Professor Woodroffe has a PhD and ScD from the University of Cambridge. He was a lecturer in the Department of Geography at the University of Auckland between 1980-1983, and has also held positions at the Australian National University and Louisiana State University, before taking up his current position at the University of Wollongong.
He has written four books on the coast:
Geomorphological Dynamics and Evolution of the South Alligator Tidal River and Plains, Northern Territory (1986, co-author)
Coasts: form, process and evolution (CUP, 2003),
The Coast of Australia (CUP, 2009, co-author)
Quaternary Sea-Level Changes: A Global Perspective (CUP, 2014, co-author).
He was also a lead author on Chapter 6, Coasts and low-lying areas (working group 2) of the Fourth Assessment report of the Intergovernmental Panel on Climate Change (IPCC) in 2007, for which the IPCC was jointly awarded the 2007 Nobel Peace Prize (together with Al Gore).
Professor Woodroffe is Chair of the International Geographical Union's Commission on Coastal Systems. He has served on the Scientific Steering Committee of the Land-Ocean Interactions in the Coastal Zone (LOICZ) core project of IGBP.
About the Bartrum Lecture
The Bartrum Lecture is named in honour of John Arthur Bartrum - the first Professor of Geology at Auckland University College from 1927 to 1949.
His contribution to NZ geology was recognised by the New Zealand Institute [later the Royal Society of New Zealand] which awarded him a fellowship in 1928, the Hutton Memorial Medal in 1932 and the Hector Memorial Medal and Prize in 1939.
He was also a fellow of the Geological Society of London (1928) and of America (1929).