Description
Designer/Maker: Celebrating The Messiness of Process
Unhurried Collaborations - building a high-performance home with family and friends
Hosted by Tonia Williams, Director - Oarsom Creative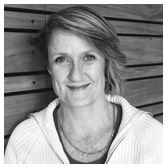 Decades in high-performance sport inform much of Tonia's thinking in design and building fabrication.
A graduate of the Auckland School of Architecture in the late 80's, the call of sport and travel lead to successful careers in both in the United Kingdom and Switzerland before returning to New Zealand in late 2000.
Surrounded by 'leaky buildings', the 'unacceptable solution' was to be avoided at all costs, so 'new' building technologies and ways of working were adopted on her own and clients' homes. The 'Gestalt' result reflects the clear vision, open collaborations and friendships - all an integral part of the process.