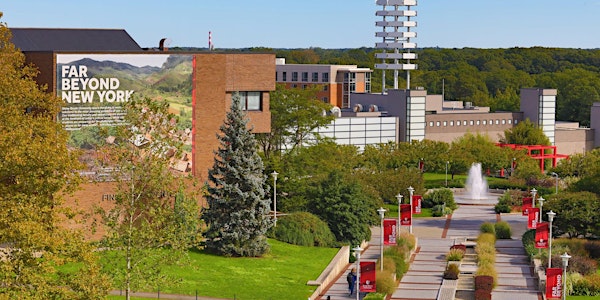 University of Stony Brook X UoA 360 International info session
University of Stony Brook X UoA 360 International info session
About this event
Join us for The University of Stony Brook X UoA 360 International information session on 4 August at 10:30 am NZT to learn more about being an exchange student at the University of Stony Brook.
As a University of Auckland student, you can spend one or two semesters at Stony Brook, State University of New York while earning credit towards your UoA degree through the 360 International Semester Exchange Programme!
Ranked in the top one percent of universities worldwide by the Times of London, Stony Brook University is known for innovation, diversity and groundbreaking discoveries. Stony Book offers a variety of student support programmes to help exchange students transition. The campus is near New York City, only a short train ride away. There are an endless amount of activities in the city such as concert venues, countless museums, parks and more resturants than you can imagine.