University of Waikato's Tauranga Campus - An inspirational environment
The University of Waikato Tauranga Campus is an innovative, functional, and beautiful environment, offering rich opportunity.
About this event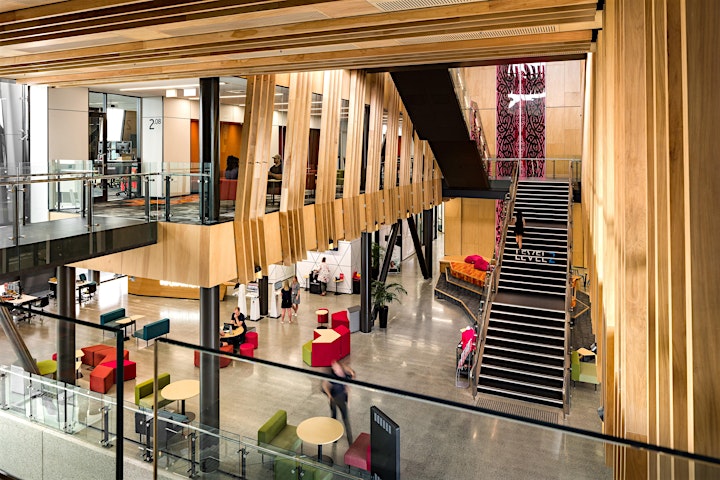 As the winner of the 2020 Learning Environments Australasian Award for Excellence for an Entire New Educational Facility, the University of Waikato Tauranga Campus was described by the Awards Jury as a stunningly elegant building that achieves its stated vision to deliver a foundational university building in Tauranga, and in so doing grounds the project in its sense of place and people.
This building was a creative collaboration with the University of Waikato, mana whenua Ngai Tamarawaho and Jasmax.
It exhibits a simplicity in its solution to a complex technical brief with a rich layering of meaning. The facility is a statement of the importance and opportunity for educational buildings to fully and comprehensively understand and engage with their cultural context.
It is a learning environment that engenders a deep sense of belonging that connects to the past, while creating a catalyst for an inclusive future."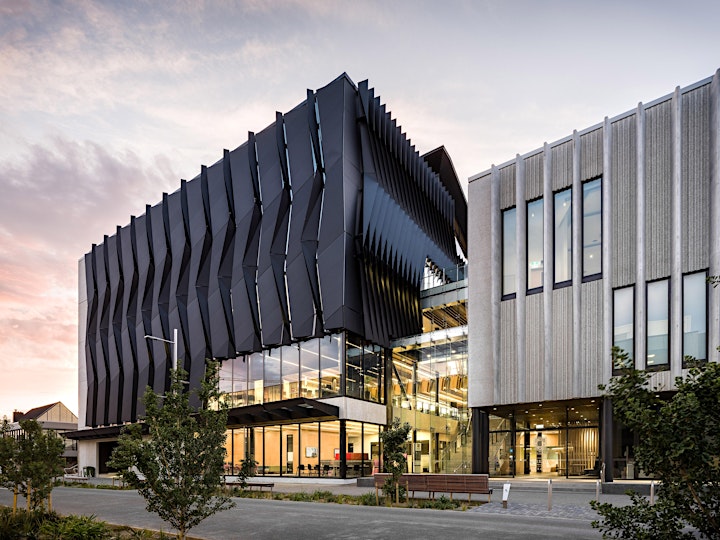 We welcome you to a presentation by Joseph Macfarlane, University of Waikato's Tauranga Head of Campus Operations and Jasmax architect Marianne Riley who will traverse the development of this great facility and the embedment of a compelling cultural narrative across the project.
All photos are by Dennis Radermacher - Lightforge
The event starts at 5:30pm with networking and refreshments, followed at 6:00pm with presentations from speakers and a tour of the facilities
COST:
- All non-LENZ members - $20.
- Learning Environments New Zealand members - free.
Members please e-mail nzadmin@a4le.org.nz for the promotional code to access your ticket discount.
* If you are interested in becoming a Member and enjoying our events and excellent networking opportunities without charge please send a message to nzadmin@a4le.org.nz
Registered Architects can apply for 15 CPD points for attending this event - (75% design, 25% core professional development)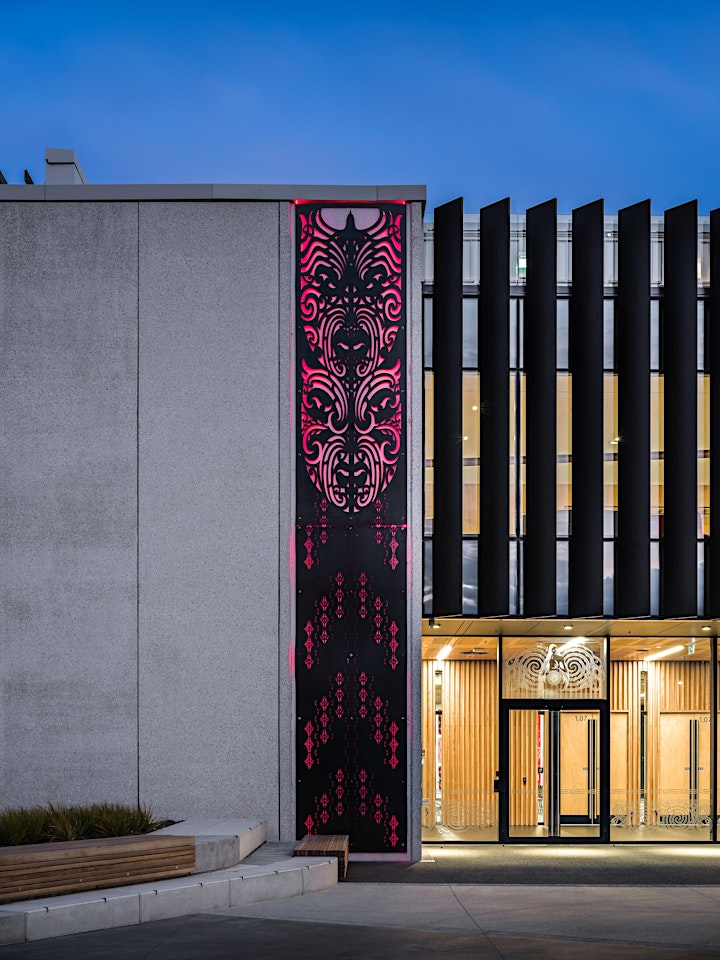 At our face-to-face events, LENZ will be following NZ Government guidelines. Sign in and tracking will be instigated at all events, together with the availability of hand sanitising products. LENZ ask you to not attend the event, if you are feeling unwell, reflecting the "Stay home if you're sick" best practice policy.
The event is kindly sponsored by:  Interface

Organiser of University of Waikato's Tauranga Campus - An inspirational environment