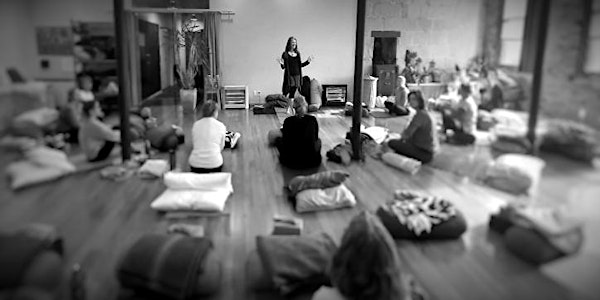 Unwind Anxiety and Rewire Your Anxious Brain ~ A half day retreat for women
Location
A Y U Community Space
7 Crawford Street
Dunedin, Otago 9016
New Zealand
Save your seat as one of the 14 women who experience this transformational 1/2 day retreat for just $135...your loved ones will thank you
About this event
Precious Woman, join me for exquisite journey of self-discovery and transformation where you will learn: How To Heal Your Anxiety WITHOUT Having to Transform Your Whole Life.
Your half day Healing Retreat is filled with luxurious rituals and relaxing meditations to soothe your nervous system and rewire yourself for a life of ease! ​
In this half day retreat you will gain my unique tools that will help to...​
​💫 Rewire your nervous system to transform out of anxiety, stress and overwhelm and start living life fully comfortable in your own skin
💫 Let go of worry and negative thoughts
💫 Use the power of your vagus nerve for deep calm
​💫 Recover healthy sleep patterns
💫 Let yourself stop and just be
Join Laurina (Anxiety Recoverer, Yoga Therapy Facilitator, EFT Practitioner & Nervous System Soother) with a group of supportive women​ in this beautiful and gentle retreat that will reveal a new layer of yourself that the world has been waiting for.​
Due to the personalised nature of this workshop we can only take 14 beautiful ladies into the space at a time so please do click the link to purchase your ticket to avoid disappointment as seats will sell out fast!​
We will do some gentle yoga movements, breathwork and guided meditation, please wear comfortable clothes.
No previous experience in yoga is necessary to attend this retreat.
Nutritious and delicious is provided so you can just sit back and relax.
Grab your ticket for this exclusive half day event for just $135
I'm so looking forward to meeting you and working with you to start being comfortable in your own skin!
Lots of love,
Laurina 🙏💖🙏
Details
~ Sunday June 11, 1-5pm
~ Investment
$ 135 ~ Early Bird Discount (paid June 9)
$ 145
~ AYU Community Space, Dunedin
~ all women warmly welcome
For enquiries please contact Laurina at hello@laurinakersten.com