Location
Lyttelton Arts Factory
1 Sumner Road
Lyttelton, Canterbury 8082
New Zealand
Up and Away is a playful and gentle theatrical performance made exclusively for babies and their grown ups.
About this event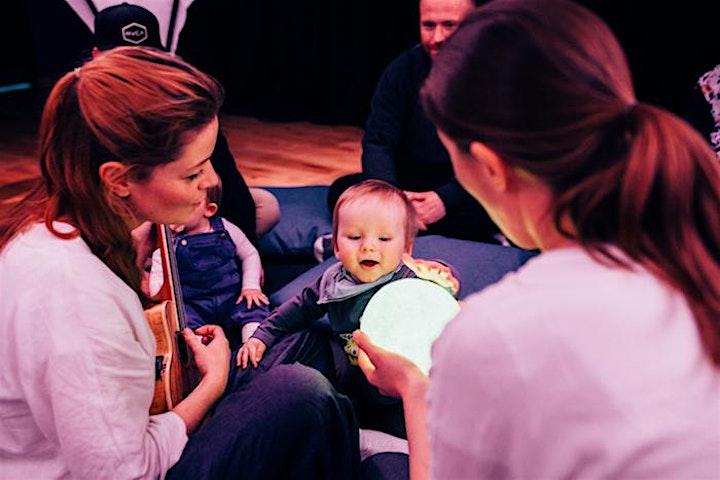 Cubbin Theatre Company are back with Up and Away, a playful and gentle theatrical performance exclusively for babies that are not yet walking and their grown ups. 
Fragments of everyday life are elevated from the ordinary to the exquisite, through the exploration of live music and play.
A cosy and safe atmosphere is created by way of a small number of attendees and a requirement that only pre-walking babies may attend. 
Up and Away takes place in a carefully crafted tent.
Through this created sense of calm, babies are given an optimal environment from which to engage and explore along with their caregiver. Every baby will respond differently to the performance, and we embrace and welcome that.
Up and Away is informed by current neuroscientific research and has been developed in consultation with a speech and language therapist.
For what to expect when you come to the show please visit our FAQs on our website.
"...much of the show's joy is in watching the infants engage not only with the performers and their caregivers but with one another" – Theatreview, New Zealand
"...a gentle, heart-warming show... The reactions... ranged from awestruck silence to excited shouting." – What's Up Christchurch, New Zealand
Lyttelton Arts Factory no longer requires visitors to have a current My Vaccine Pass for entry.
However, the venue does require all visitors to bring and wear a mask inside the Lyttelton Arts Factory - including when attending a performance (unless medically exempt). Masks may be removed for eating and drinking. Please contact hello@cubbin.co.nz if you have any questions or concerns.