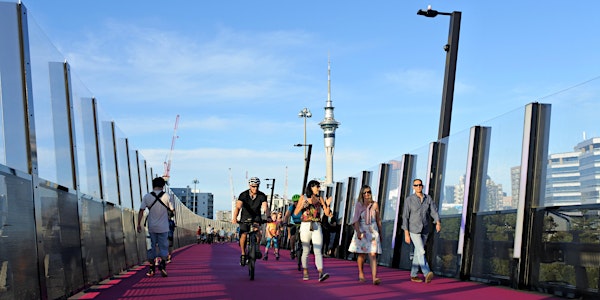 Urban design, transportation and growth management in the post-Covid world
Fast Forward 2022 continues with an insightful talk with Ian Munro and Dr Lee Beattie
About this event
The pandemic has shone a light on the risks associated with "regional TOD" passenger-transport based urban form outcomes. Although often seen as an alternative to private vehicle dependency, these outcomes can still promote long-distance daily commutes. Factors that make passenger transport effective such as capacity (social distancing), affordability (daily user volumes) or desirability (fear of contagion), can start to fail with serious social and economic consequences.
These risks highlight the importance of urban form outcomes that prioritise local economy and movement. Re-focusing regional TOD thinking to emphasise local accessibility would better support sustainable travel decisions, enhance local character and vitality, and provide greater social and economic resilience to system shocks such as the Covid-19 pandemic.
About the speakers
Ian Munro is an Auckland-based urban designer who has been involved in numerous urban growth and transport strategies, focused mainly on the challenges and opportunities for redevelopment of existing urban centres.
Dr Lee Beattie is the Head of the School of Architecture and Planning at the University of Auckland and a practising urban designer and urban planner with over 27 years of experience. Dr Lee is also an Auckland Council, Queenstown Lakes and Kaipara District Council Independent Hearing Commissioner.
_
This lecture is made possible by the generous support of GIB®.
10 NZRAB CPD points are available at each lecture.
For the full Fast Forward 2022 programme, please visit: fastforward.ac.nz